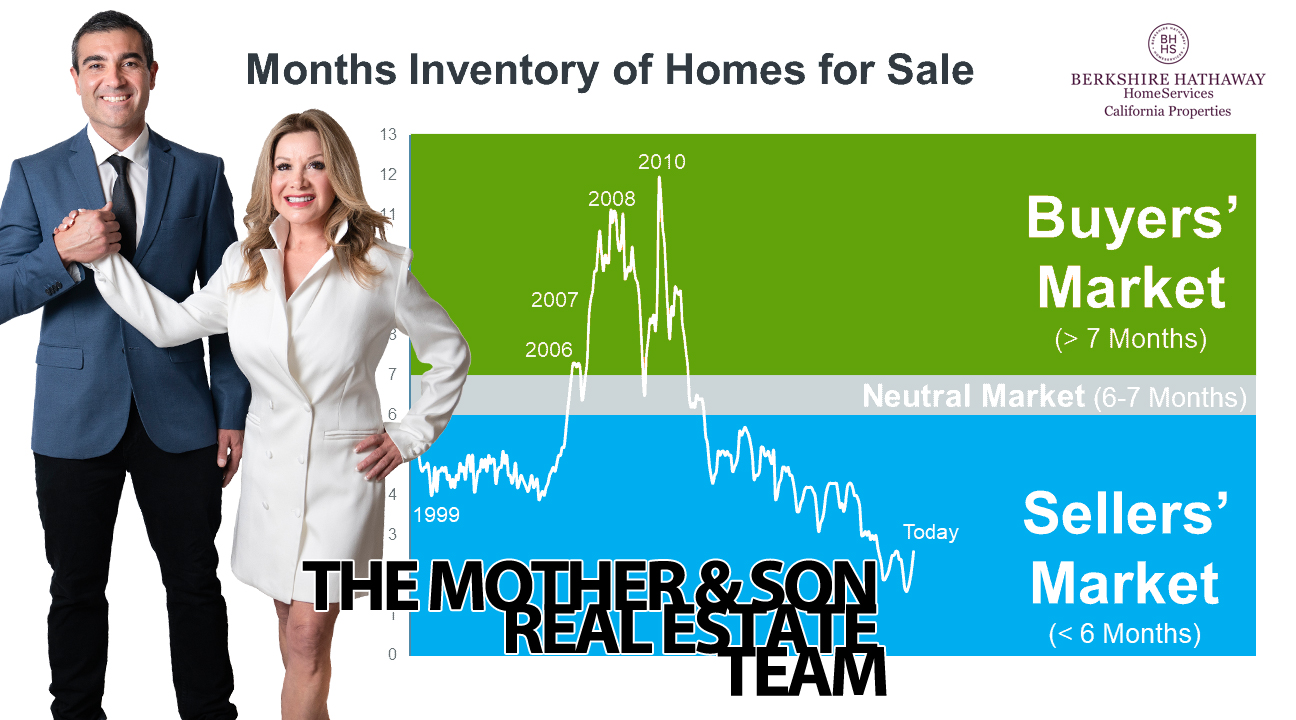 IS IT STILL A SELLERS' MARKET?
It's kind of hard to imagine that after interest rates jumped the way they have this year that home values would still remain at high levels.  Believe it or not, we're still in a sellers' market.  Keep in mind though, just because it's a sellers' market it doesn't mean a seller can price their home as high as they want.  We may be in a sellers' market but it's not as strong of a sellers' market as we've seen in the past 2 years.  We're hitting a point where prices are slowing their appreciation momentum.  Now more than ever, it's pricing the home correctly that will get it sold.  Currently we are seeing more homes sitting on the market.  The ones that are sitting on the market are the homes that are too aggressively priced.  Homes can't have as aggressive of a price as in the past 2 years because interest rates have jumped up high enough to where it knocked out a portion of the buyer pool.  A certain portion of the buyer pool has been wiped out because they can no longer afford to buy at these high interest rates.
So how do we know that it's still a sellers' market though?  Look at the graph at the top of this page.  A buyers' market is when there are more homes for sale than buyers looking to buy. When that happens, buyers have the negotiation power because sellers are more willing to compromise so they can sell their house.
In a sellers' market, it's just the opposite. There are too few homes available for the number of buyers in the market and that gives the seller all the leverage. In that situation, buyers will do what they can to compete for the limited number of homes for sale.
A neutral market is when supply is balanced and there are enough homes to meet buyer demand at the current sales pace.
For the past two years, we've been in a red-hot sellers' market because inventory has been near record lows.  Market conditions are cooling slightly though so if you're in the market to get the most money for your home,
Call us today!   We would love to serve you … Ask for Maria, (562) 883-1003