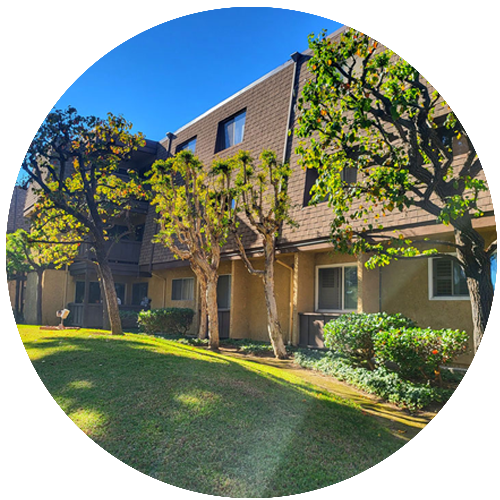 TAMMI UPSHAW
Maria was the best. Her and her son called me and got me to put my condo back on the market. Her spirit and her realness was God sent. She did exactly what she said . My Condo sold in the 1st month. I will recommend and use her for all my Real Estate needs. I cant express that she made me a believer in realtors again with her honesty. And her son came thru like a champ with his photography skills, and he's chill.  They are definitely a force to be reckoned with. From beginning to end it was seamless, easy no worries, trusted them the whole way. A loving God fearing family. They are the best. Words can't explain. It was God . I'm grateful he sent them to me. Blessed and Highly Favored.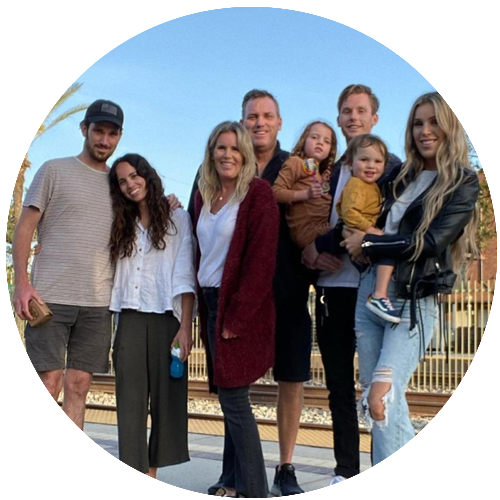 FERNOW FAMILY
Chris and Maria didn't disappoint! They had our listing up two days after meeting with us and negotiated a sale that was more than we could have imagined on the first day of showings! Their services were unmatched in professionalism, the listing included a 3-D tour of our home and the photo's were excellent! Chris and Maria took care of everything and walked us through the process with ease! They did more than we expected of them! We will definitely recommend them and use their services again!
– The Fernow Family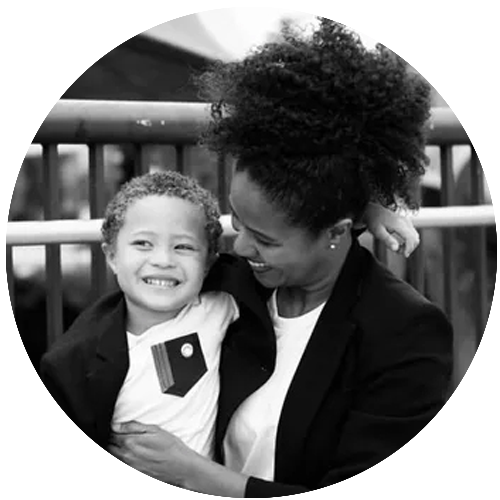 CALVIN FAMILY
After unsuccessfully working with several unproductive Agents that yielded zero results, we took on the task of hunting down suitable homes (ourselves) that we knew would meet our needs. Finally, an open house, led us to the City of Downey, where an open house was featured by Berkshire Hathaway. Immediately, we were greeted by Maria Palácios. After touring the property, our family decided it was not for us, but Mrs Palácios patiently listened to our families most important needs, of what we wanted in our new home, and even provided us with a strategy of what we needed to do, in order to be successful in selling our old home. Knowing that we had already been disappointed by two other agents, our expectations where already diminished from the prospective of an Agent meeting our needs (and also knowing that we are high functioning and particular family) However, things began to happen really fast (and let this serve as successful advice to to any of Mrs. Palácios' future clients, that are blessed to secure her). Listen closely to Maria's opinions, advice, and direction, because this woman, along with her son Chris, know exactly what needs to be done, in order to derive positive outcomes. I would even go as far as to say, not to even think about what you are asked to do, just do it, and Maria and Chris will make it happen for you! Before we knew it, our old home came in a at a little more than asking, and our new home was secured for for $25k under asking!
– The Calvin Family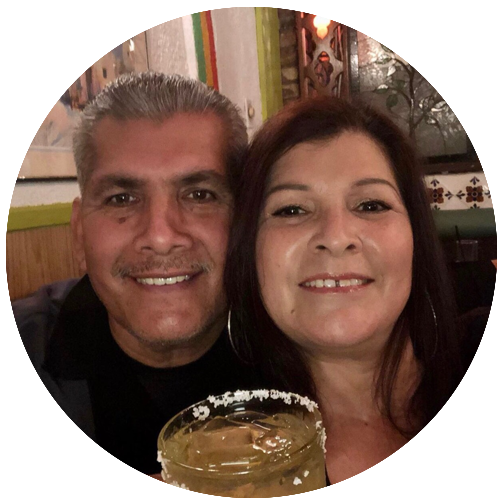 ORONOZ FAMILY
I went online to look for a real estate agent in the Downey and Norwalk area and found Mother and son real estate.  I was so very pleased and so happy that I found this agent and her son. They took care of me all the way from beginning to end.  They always answered my phone calls and helped me with everything. They always went out of their way to help with anything that came up, like if you needed a plumber or a carpenter they had people that could help.  The transition went so smooth from selling my home in Inglewood to buying a new home in Norwalk and they assisted me with utilities and always checked in with me from time to time to make sure that I had everything I needed.  I'm so so happy with Maria and Chris "The team," Mother and son Real estate.  They are so humble and so nice, this team is 100% in to help you.  I will be referring  mother and son real estate to anyone that is moving or selling their house and going into a new house. Thank you Maria and Chris, for everything you guys deserve 10 stars ⭐️ ⭐️⭐️⭐️⭐️⭐️⭐️⭐️⭐️⭐️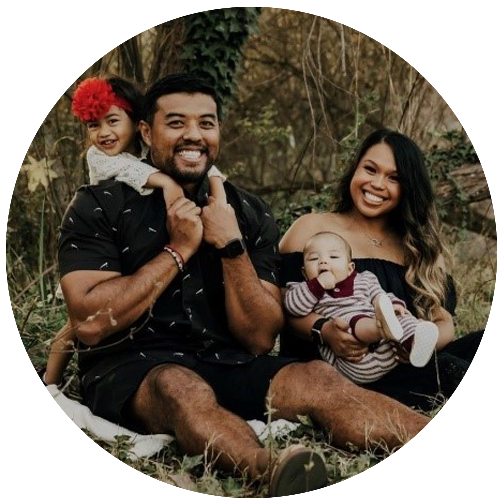 THOMAS FAMILY
Working with Chris and Mother & Son's Real Estate was such a breeze!
Allowing Chris to fully utilize his systems and resources we got pre approved for a loan in less than 24hrs, found a house we loved, submitted an offer, got the offer accepted, and got the keys to our new home within 30 days of contacting him. Being in a tough sellers market, Chris & Maria put together a professional, competitive, and effective offer to get our offer chosen out of over 10 other offers with some higher than ours. Not only that but also got us Seller Credits!
We highly recommend Mother & Son's for your real estate needs! 10/10 service! A bonus is they are quick to reply to any questions that you may have during the entire process! 
David & Diane Thomas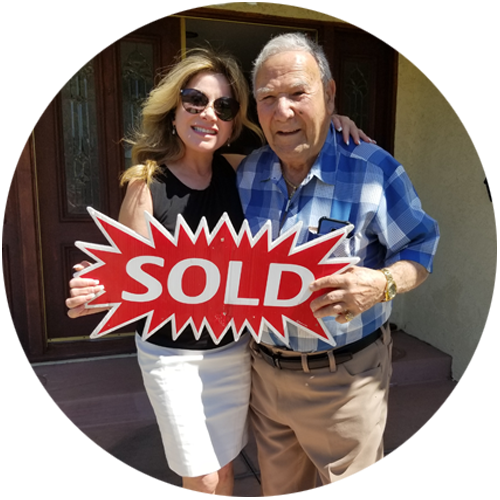 MR. MARIFIAN
I'm writing to tell you what a great experience I had selling my home here in Downey. When I first contacted Maria, she said that she would have the house sold in three months. It sold in approximately two weeks. 
But that's not the whole story. We often hear horror stories about real estate agents and their lack of professionalism.  Maria was on it from the get go. If I called her, she always responded quickly. Never were we out of communication when it came to unexpected problems. She seems to know somebody to take care of any of the usual occurrences that pop up during the sale of a house. 
Chris did an outstanding job with the pictures on the web site and overall knowledge of what it takes to sell a house. Even in what they call a sellers market, Maria and Chris were always motivated and their spirit is what sets them apart from most other agents.
I would highly recommend this mother/son team to represent me as a buyer or seller. 
Thank you Maria and Chris, you truly make a great team.I'm writing to tell you what a great experience I had selling my home here in Downey. 
MORENO FAMILY
My husband and I had been preparing to buy a home for a couple of years and wanted to make sure that when we made the decision I had the right team by my side. I met a couple of realtors along the way but I just couldn't connect. One day after passing by their billboard for years I said to myself "Let me call them I mean what's the worst that can happen?" And wow one minute into the conversation I was convinced Maria and Chris is what I've been looking for! Mind you this is all over the phone. I did everything Maria advised  and was approved next day. Within 3 weeks of that call I made an offer. They explained the process kept me in the loop of everything. As a first time home buyer I'm sure I had a lot of questions. I'm sure I gave Maria a headache or two lol but she was always willing to answer all my questions. Happy to say I am a homeowner now. I will forever be grateful for this amazing mother and son team they are truly the best out there!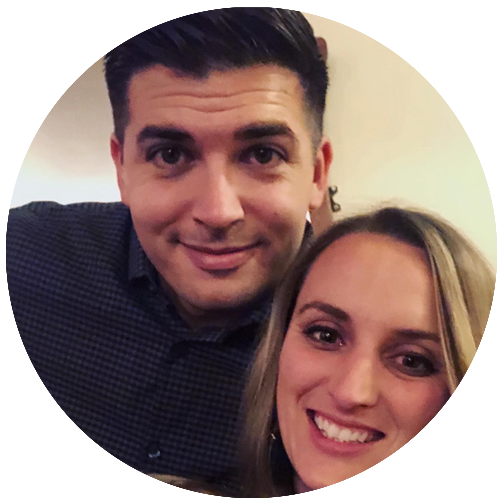 GUZMAN FAMILY
I lived in Downey my entire life, always saw Maria and Chris' billboard, and appreciated the family aspect of their business. I finally met Maria and Chris as they were selling a home in my neighborhood. My wife and I agreed that if they actually got what they were asking for that house that we would sell ours. We received a card in the mail from Maria writing about how nice it was to make our acquaintance and then a couple days later received a phone call about the sale of that property above asking price. We invited the two of them to come to our house as we wanted to sell our house.
They came over, gave their honest and professional opinion on what we could ask for the house and what we could get. We liked their spirit, attitude, demeanor, and agreed to list our house with them. We were very motivated to sell and did the work that needed to be done to get top dollar. They guided us through every step and what needed to be done to accomplish our desired sale price.
We always felt they were doing the most that could possibly be done to help us. Whenever we called, they answered. Whenever we emailed, they responded in a timely manner. They always seemed happy to speak with us and spoke to us as if we were their only client (which I know, for a fact, that they have many clients)
We loved the way in which they set up viewings of our home.  In a 3 day showing period, we had over 50 viewings with 12 offers (2/3 of which were above asking). They spoke to each agent, seeing which buyer would give us the best deal. After, they called banks and lenders to make sure the buyer was truly well qualified and able to make it through escrow. They worked so hard for us, day in and day out.
Once we accepted an offer (that was well over asking), they walked us through everything that needed to happen and what was going on. The buyers' inspector nitpicked our house quite a bit, causing the buyers to send an outrageous request for repairs to us. I believe Maria and Chris were more upset by it than me, another demonstration of their dedication to us. They gave us wisdom on how to go about this and we waited for the appraisal to come in before we did anything else. The appraisal came back at the same number as the accepted offer; therefore, it gave the buyers no room to use the inspection report to nickel and dime us. We agreed to some very minor repairs and had smooth sailing through the rest of escrow.
We are so thankful for Maria and Chris. They are truly a God send. I haven't, for a moment, doubted that choosing them was the best decision we could have made. I would choose them to sell our house again and again. They are amazing people. You would be blessed to just meet them and you would certainly be a person of great wisdom to choose them as your realtors!
The Guzman Family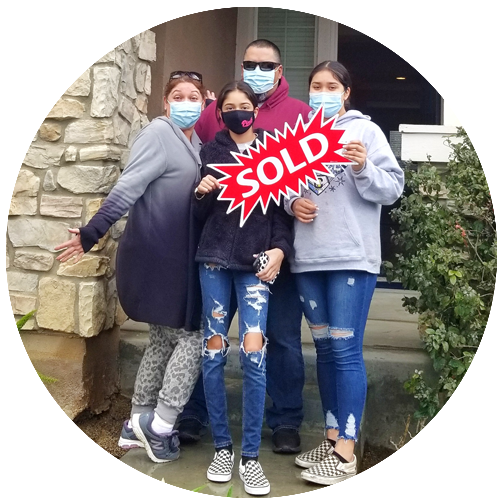 ALFEREZ FAMILY
Maria Palacios and Chris Gonzales , mother and son team get the job done. They made buying a house such a breeze. My husband and I decided to sell our house in Downey after 16 yrs. and we decided to go with the mother and son team.
I met this mother / son team months prior at an open house in Downey and I really liked how they worked and the knowledge they had in the Downey market. So we decided to use them to sell our Downey home.
I am so glad we did! They set up open house for us on a weekend and they had multiple offers and sold my house within a week.
We started to look for our dream home and let me tell you, they were very professional, experienced and helpful in every aspect of selling and getting your dream home. They were very patience with us, even though we had some issues with one home we wanted to purchase. They were very professional and patience and gave us good options. They explained everything in a way that was easy to understand, from making the offer to working with the mortgage banker and everyone involved.
We finally found our dream home and we are so glad Maria and Chris were there with us to share that moment and help us get our dream home fast. I would highly recommend Maria and Chris to anyone who wants to sell or buy a house.
They are awesome and I love how they were very honest and patience with us. They truly know their stuff and are willing to help you in any way possible. Maria and Chris are truly "the best of the best" and it would be crazy not to get them as your realtors.
Thank you Maria and Chris!!!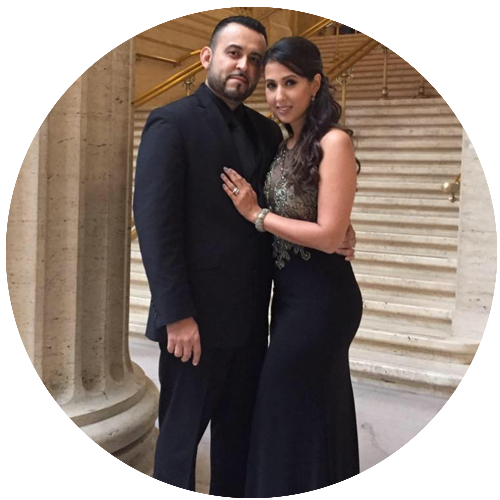 VANESSA S JIMENEZ
My husband and I placed our home on the market for sale with a Friend of the family and quickly learned how difficult it is to sell a home. Maria and Chris have such a great reputation and proven track record, that we didn't even interview them. We knew we had to re-list our home with them in order to get more traction. Maria and Chris truly make a great team. They are very professional, extremely knowledgeable, always go to bat for their clients and eager to sell! It's no wonder they are so successful. For our next investment home we will definitely work with Maria and Chris again.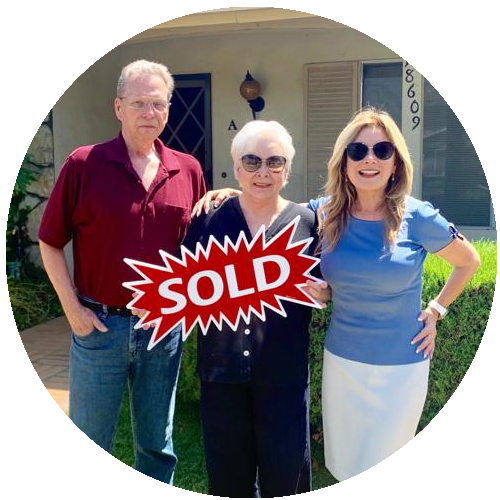 FRAZIER FAMILY
Thanks to you, we are now the proud owners of a new house at 2495 Yester Oaks, Germantown, Tennessee… We are in an exclusive area filled with houses bigger and probably more expensive but we love the one we got. Again, thanks to you, and to Chris, for all of your hard work. We appreciate it more than we can express in mere words. Oh, and everyone wants to know where I got my sunglasses, ha, ha. They have been quite a big hit.
Everybody that works with you gets to witness how wonderful you really are! Have a wonderful day and keep up the great work!😀🙏🏻
Thanks again for the wonderful gift which I also look forward to wearing when we travel cross country back to Tennessee! Much Love from us both. 👵💗👴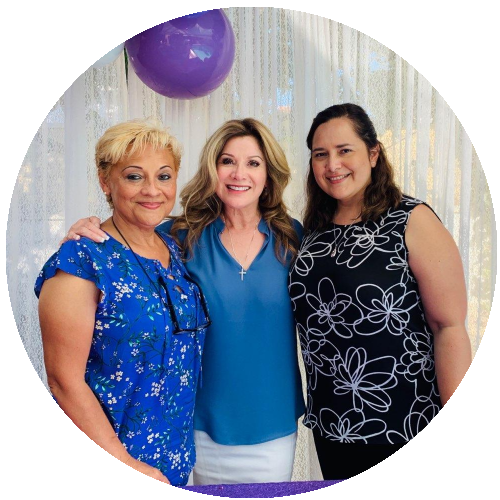 ESQUIVEL FAMILY
"Maria and Chris were a pleasure to have as my real estate agents. They sold our home in a short time, They offered excellent advice in the process of selling and buying. They were always responsive and patient even on the weekends and late evenings. It was a crazy ride, but we were able to sell and buy a home in our price range and in the neighborhood that we love the best. We hope that we will be in this home for many years to come, but when it is time to move again, we will definitely call Maria and Chris!"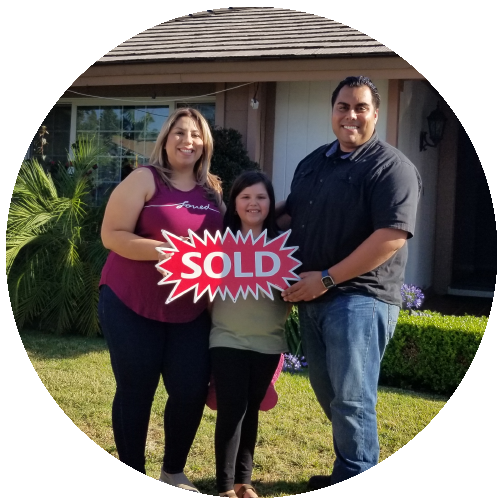 ROBLES FAMILY
"I found the house of my dreams on Zillow and Maria was the listing agent. Everything went so smoothly and I'm glad I decided to work with Maria as well to purchase our dream home. She really goes above and beyond and definitely is transparent through the whole process. Her entire team is easy to work with, very attentive and we were able to close escrow in less than 30 days! You won't regret working with this amazing team!!"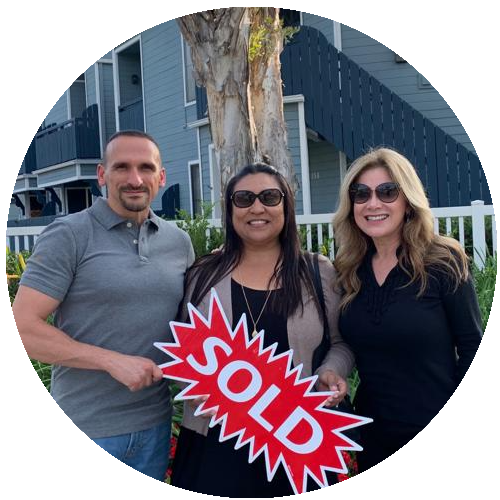 HAIGHT FAMILY
"We are extremely satisfied with the Mother and Son Real Estate Team! My wife and I were first time buyers, and Chris Gonzales and the team made our home buying experience smooth. They were able to negotiate an amazing deal with virtually almost no money out of pocket. Overall, the Mother and Son Real Estate Team is honest, transparent, and always available to answer questions through the whole process. We will be recommending all our family and friends their way."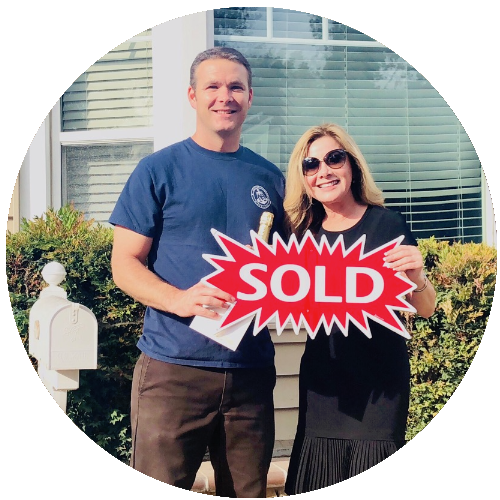 DAMON VAN HOOREBEKE
"Maria and her team were amazing!!!! Finding and buying my first home was much easier and quicker than I expected and not at all scary with Mother and Son Real Estate walking me through every step. They were always available to answer any questions I had. I always felt like they had my best interest at heart and worked very hard for me. I can't imagine going through this process with anyone else, and I don't ever plan to. Working with Mother and Son was a GREAT experience!"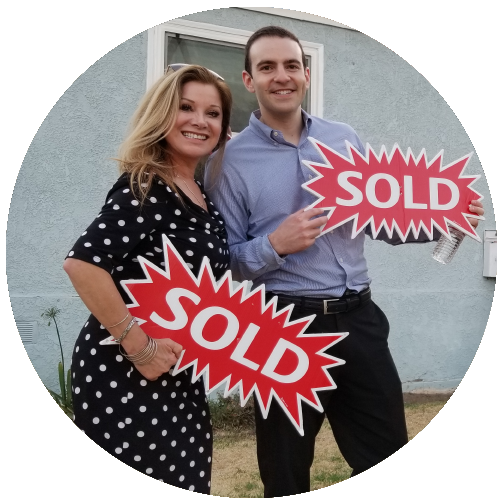 MICHAEL RUOCCO
"Escrow on my multiunit property closed yesterday and I couldn't be happier with Maria! She was able to guide us through every step of the purchase process and was even able to help negotiate a lower price for the sale of our building. Maria is very professional, knowledgeable, and trustworthy. I highly recommend Maria for all of your real estate needs!"
805 S. Osage St, Inglewood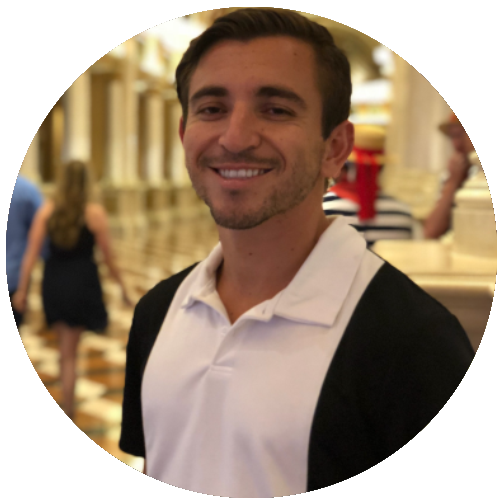 HENRY BECERRA
"Chris and Maria are just fantastic. Knowing them for almost 10 years when I was finally at a place in my life to purchase a home, there was no question on who to hire as my realtor. They are so honest, kind, knowledgeable, helpful, and most of all professional. They will go beyond your expectations in customer service. I have never met a realtor so passionate about selling or buying for a client than Maria. If you are looking to make any real estate transaction, look no further. I have sent multiple referrals to The Mother and Son Team and they have always taken care of them. Thanks Chris and Maria!"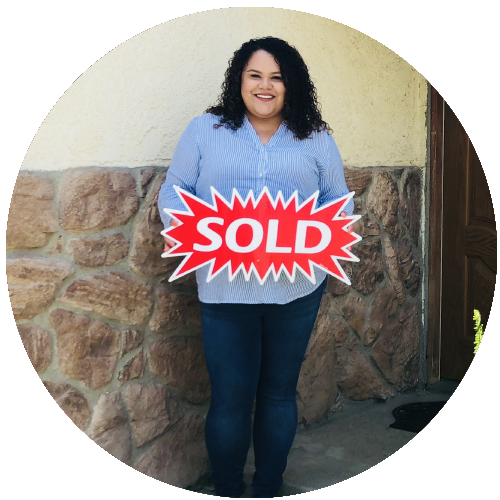 ANDRES & GRISELDA VELASQUEZ
"As a first time homebuyer there are lots of questions and doubts through the home buying process. Maria worked closely with my wife and myself to ensure we were aware of every detail throughout the purchase. We are beyond satisfied with the service extended by Maria and her team. Excellent!"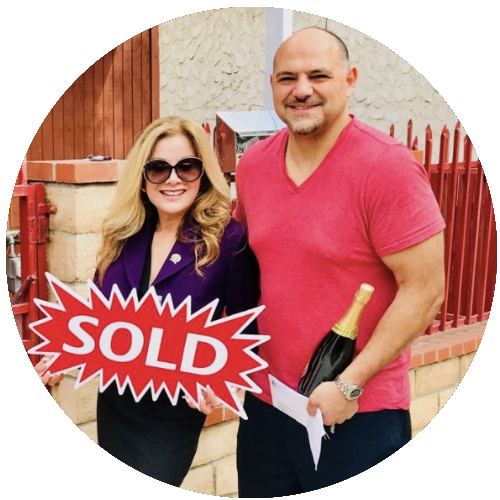 NIKOO & HOSEINN BERENJI
"Maria and Chris were great to work with. Always pleasant, very responsive, they always kept the promises they made and they ensured a hiccup-free transaction from start to finish. I'd recommend them to anyone looking to sell their home with a quick turnaround time and no hassles, or to anyone looking to purchase a home through agents that will be friendly, positive, and highly competent."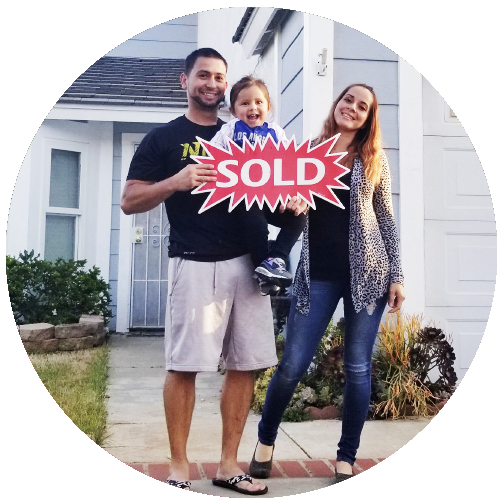 ROBIN & NATALIE BECERRA
"They are a great team! Awesome to work with and delivered on time! Helped our family sell and buy concurrently and got the job done! Our family is extremely pleased with the experience and would strongly recommend!"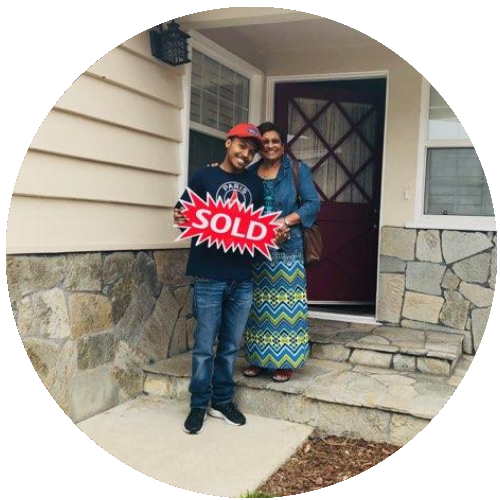 BRANDON ALFRED
"I am a young home owner and Maria and her son and his wife were so helpful to me. They held my hand every step of the way and made sure they found me the perfect place I know call HOME."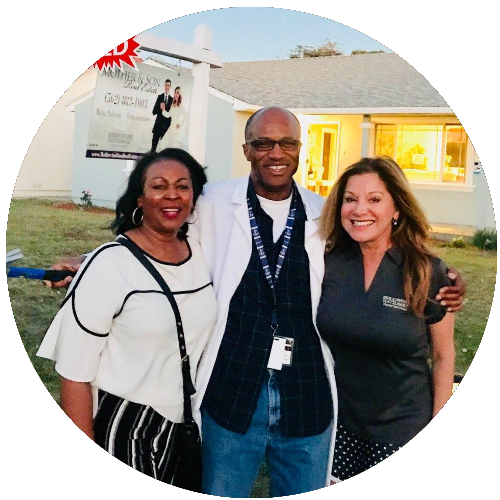 Charmaine Williams
I was drawn to Maria from Mother and Son Real Estate from the moment I met her.
One cannot help but notice her enthusiasm, passion and drive.
She clearly enjoys what she does.
In no time, Maria and her son Chris had my Townhome listed, found a buyer form my property and additionally helped me to find my present home without missing a beat.
I cannot say enough about this dynamite team, and I will recommend them in the future without hesitation.
As I've told anyone and everyone who cares to listen, "If you would like to buy or sell a home, then Mother and Son Realty
is who you need.
They are caring, efficient, professional, and know how to get the job done."
Maria and I have developed a long lasting relationship, not only professionally but personally.
Her bubbly personality her positive attributes and witty sense of humor is certainly contagious.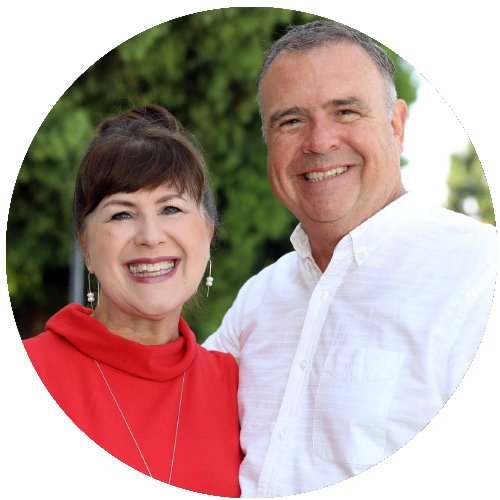 Genn & Robin Garvin
"Could not have done this with out Maria & Chris! We wanted to buy a beautiful home but needed to sell our current home. With a 60 day contingency they immediately got to work. They convinced the seller for us and held an open house on our property the first weekend after signing. We immediately had several offers and began choosing our price point and buyers. It was super complicated, but Maria called me everyday and updated me on the process as well as kept me positive through some rough patches. This team is worth having on your side!"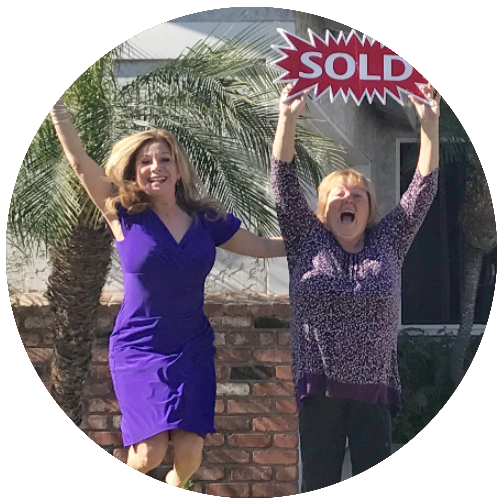 Janis Perkins
"SO HAPPY WE USED MARIA PALACIOS AND HER GREAT POSITIVE & SPORTIVE TEAM. WE HAVE MANY FRIENDS AND EVEN FAMILY IN REAL ESTATE BUT WE DECIDED TO USE MARIA AND HER TEAM BECAUSE OF THEIR KNOWLEDGE IN THE FIELD. MARIA IS UP TO DATE WITH THE MARKET AND KNOWS THE IN'S AND OUT'S OF REAL ESTATE. SHE TOOK THE TIME TO EXPLAIN EVERYTHING CLEARLY TO MY HUSBAND AND ME. I TRUSTED HER WHEN I KNEW HOW SHE'D BE MARKETING OUR LOVING HOME. ALSO, WHEN I HAD A NEW QUESTION. MARIA WAS ALWAYS JUST A PHONE CALL AWAY. WHEN A CONCERN(S) CAME UP MARIA SAID, "NO PROBLEM. I WILL TAKE CARE OF THAT FOR YOU. THAT IS WHY I AM HERE." SHE HANDLED EVEN THE SMALLEST CONCERNS & DETAILS. SHE TRULY MADE THIS EXCHANGE RUN SMOOTHLY FOR US. HERSELF AND TEAM ARE ALL VERY PROFESSIONAL. MY HUSBAND AND I HAVE ALREADY REFERRED THEM TO OUR FRIENDS INTERESTED IN SELLING AND/OR BUYING A NEW HOME. SHOULD I EVER NEED TO SALE MY HOME AGAIN. I AM CALLING MARIA RIGHT AWAY."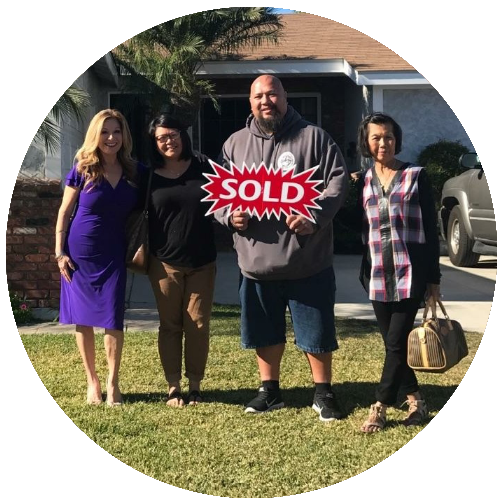 Mark Marabut
"If you're looking for an agent to represent you in buying or selling a home look no further.  Mother & Son Real Estate is the way to go. It was a blessing that me and my wife found Maria Palacios from Mother and Son Real Estate.  Maria is up to date with the market and by far the best in her field. She took the time to explain everything to me and my wife.  When we had any questions or concerns Maria was there to answer everything.  Maria and her team made my home buying experience wonderful and easy.  I will never go to any other agent again unless it's Maria (Mother and Son Real Estate).  I have already referred some of my friends to her.  I would like to give a big THANK YOU to Maria and the team of Mother and Son Real Estate."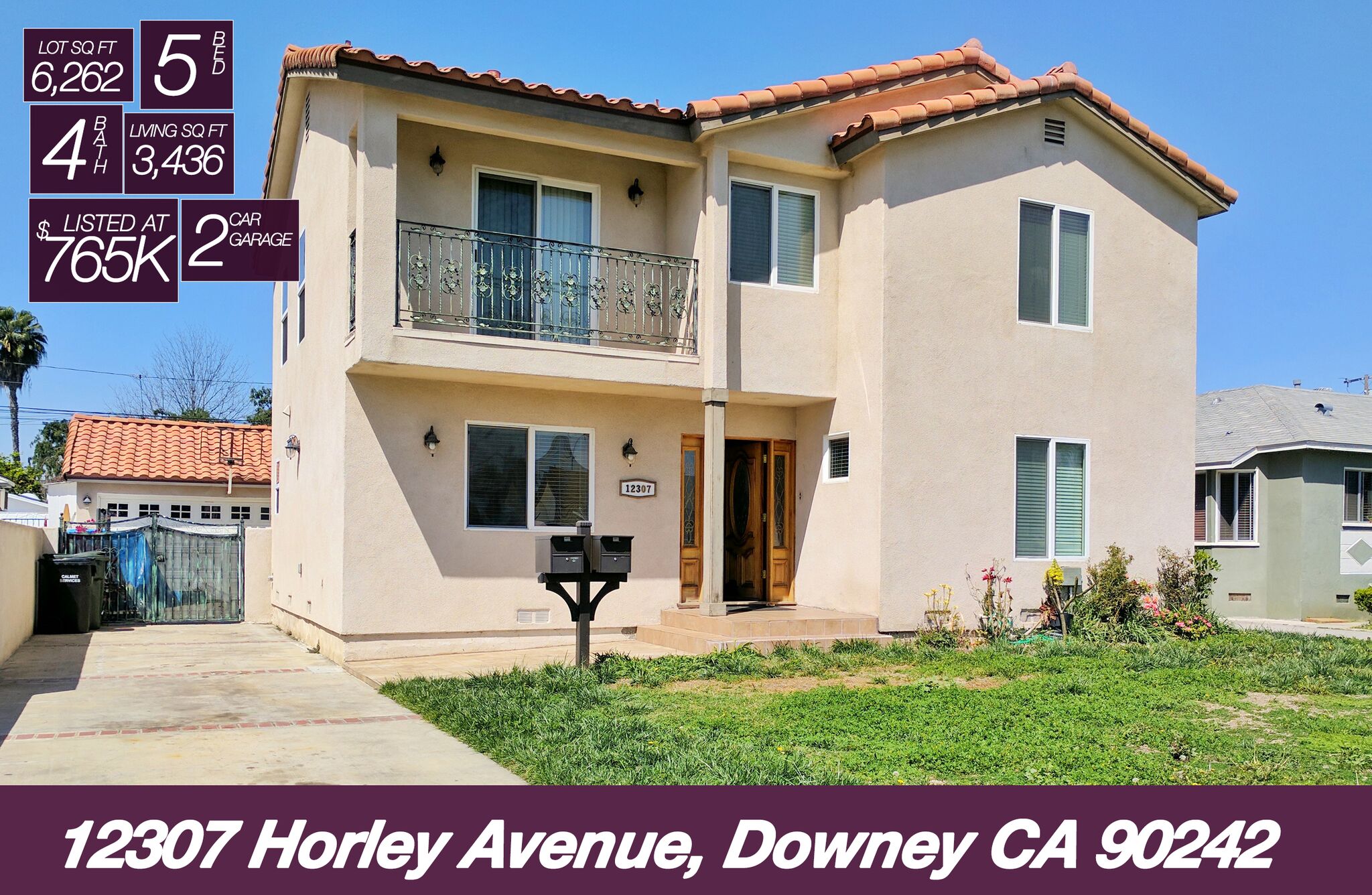 Mira & Ned Aksabanovic
Chris and Maria are hands down the best agents. Before hiring Chris and Maria, my Husband and I hired an agent who we had a horrible experience with. Upon hiring Mother and Son we walked through the house and they advised on what I needed to do before putting the house back on the market, after 2 open houses we had 3 offers. AMAZING! They followed up with me almost daily, my husband and I would call them sometimes several times a day, they answered and responded to every call and text. I am so thankful that we found The Mother and Son team. I highly recommend Chris & Maria, very professional agents. We will be purchasing with them soon.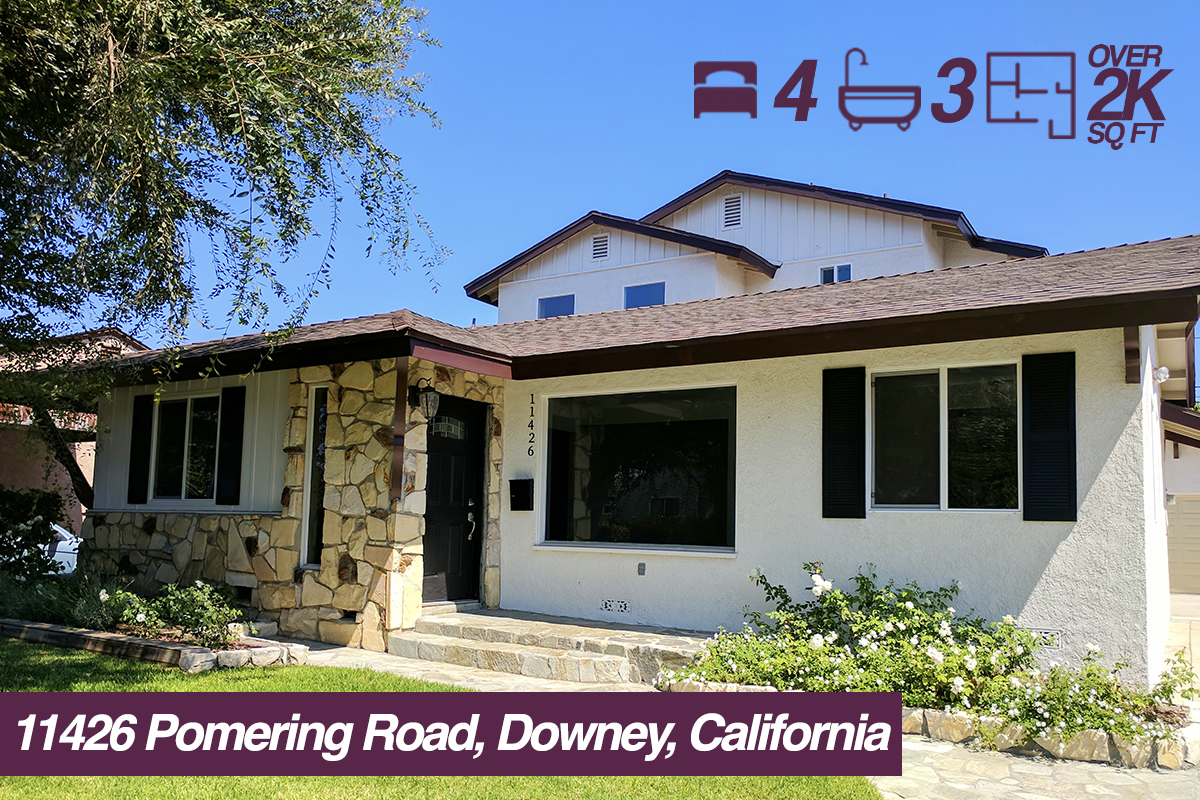 Patty Cervantes
"Maria Palacios of Mother and Son Real Estate is AMAZING!!! Maria along with her team Listed & SOLD my property all within 6 weeks! Maria & Chris are hardworking professional Realtors who handled the sale of my home when others could not. I highly recommend this dynamic team and look forward to working with them in the future!"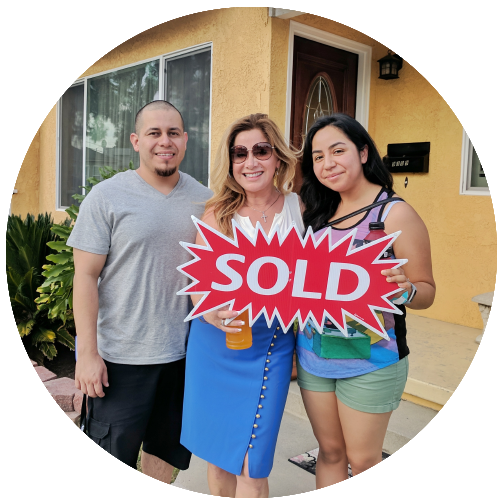 Denisse & Manny Muñoz
"Maria, Chris and Amber were all so helpful. They were such a blessing being first time homebuyers we had many questions, all which they answered. They were available and responded quickly. They treated us like family. They really look out for your best interest. Highly recommend them, they are the best!"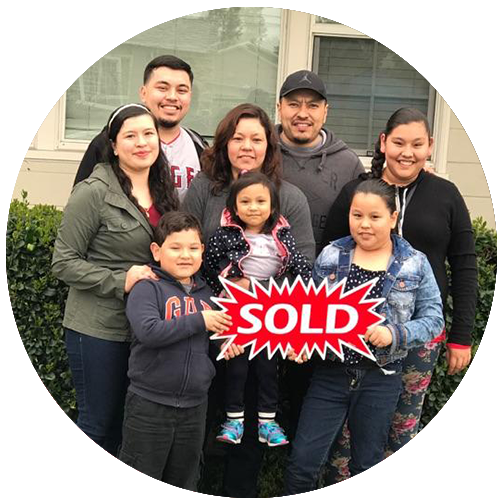 The Garcia Family
They are a great real state team. They are always available at anytime of day. They were so understanding of our demands and it was so incredible to see how fast the process of buying our home was completed. They are very trustworthy and sincere. We will highly recommend their service to everyone.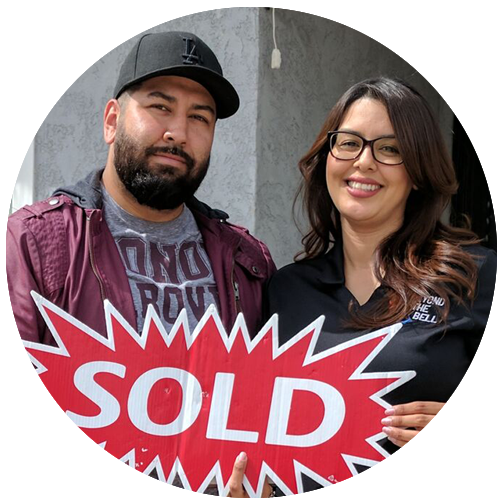 The Reyes Family
Great team to work with. Very understanding and exceptionally friendly. Was there for me at all hours answering my questions and helped me on my house purchase. Definitely looking forward to working with them again.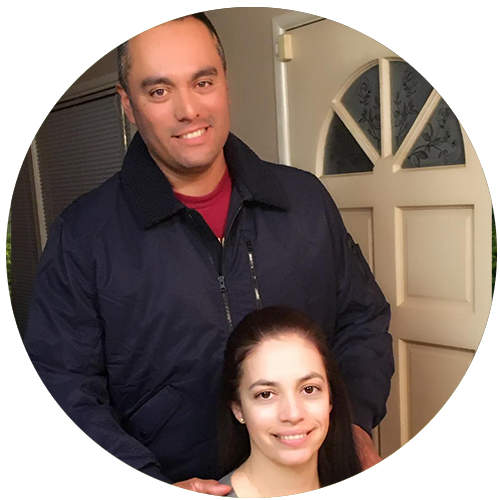 Cesar & Lucy Rodriguez
Thank you for helping us find the perfect home! We have moved in our new home for about a week now and are enjoying it with our kids and two dogs. We are so greatfull that we met you at the open house.  You're team is amazing and wonderful.  We will be  referring you to all of our Friends and family because of your excellent service.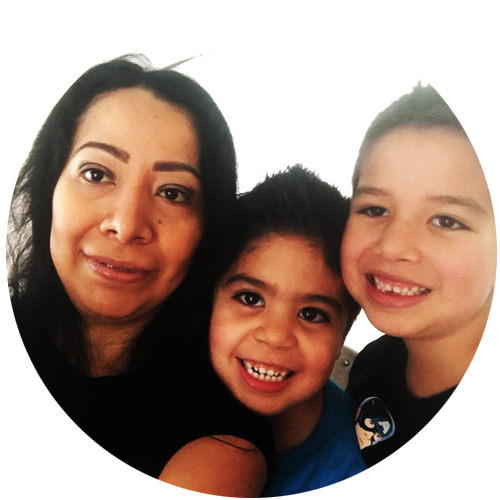 Moreno Family
My husband and I are speechless at the awesome job and the quality service they provide to find our perfect home they looked for exactly what we wanted in our home.we are amazed at how fast team mother and son, closed escrow. We felt a connection not as a real state agents but as friends! We can't thank you enough for everything you and your team did for our family….Thanks Chris, Maria, Jess and Amber!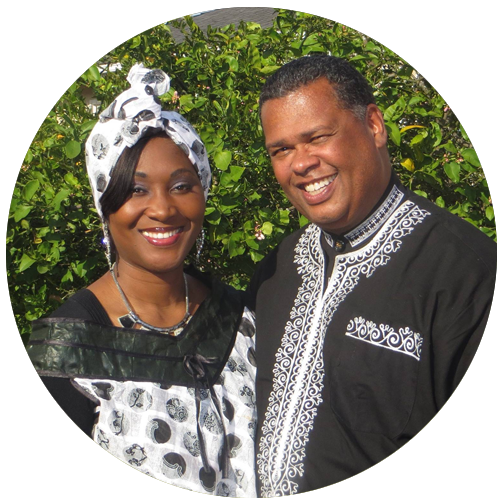 Pastor Mike & Karla Augustine
WOW! Maria and Chris are wonderful individuals and a dynamic team. They are awesome at what they do with a phenomenal supportive team surrounding them. The transition from selling and into buying was amazingly smooth due to the trust and belief we had in their ability to get the job done. My wife and I are thoroughly impressed and satisfied with the service that was offered. We definitely recommend Mother and Son Real Estate; a team second to none! We will be referring them to all of our family and friends who are in the market to sell/buy their home(s)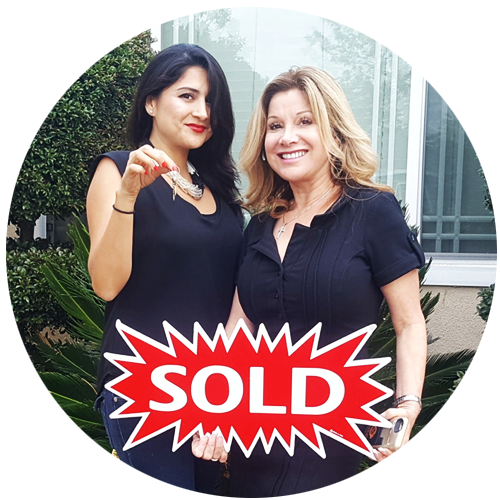 Cindy Diazibarra
Great team!! They get it done !! I just got the keys of my house and It all went so fast!! From start to finish the whole process took less then 5 weeks and everything went very smooth! Maria and her son are very good are getting back to you and following up when you have questions , and when you are buying a house you have lots of questions !!! We are very happy with our purchase and very excited to move in into our dream house!! So if you are ready to make the move and buy the house of your dreams then this team is right For you!!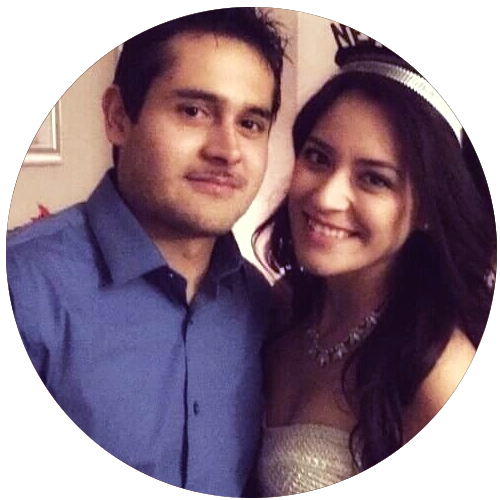 Victor & Alejandra Torres
Mother and son real state team helped us buy our first home and they were always there fur us 24/7 and always happy to help us. they made the buying process very smoothly. definitely recommend mother and son team. we couldn't be any more happy to have joined mother and son team.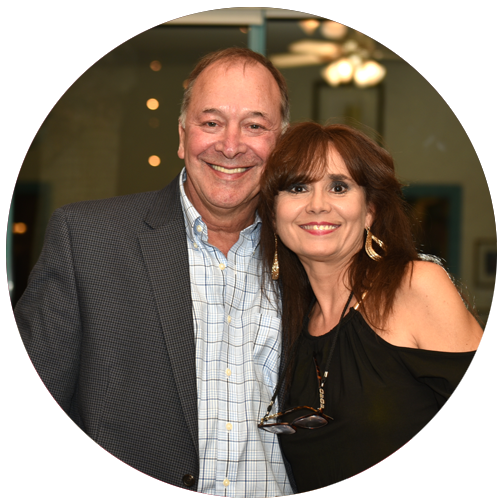 Horacio & Patricia Bettinelli
Excellent costumer service.  They were very efficient, trustworthy and professsional.  We are very happy with Maria and her Son, THANK YOU!!!   Our transaction went very smooth from the beginning to end.  We will recommend them to all of our friends and family.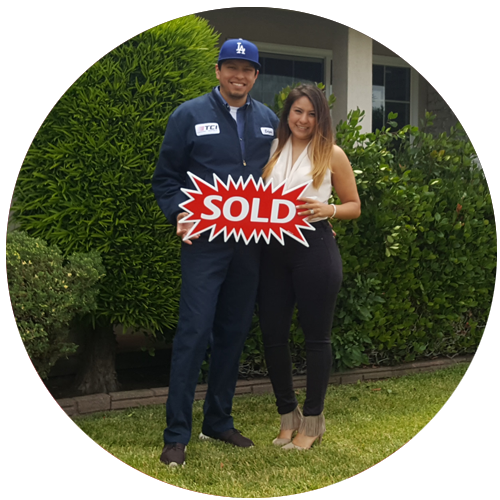 Linda & Edgar
If you find your self looking to sell and buy, this is the team to choose! We knew it would be tough going through this process but Maria and Chris did an amazing job making things go smooth and on point! Their entire team is great making things easy for you to understand! We will definitely use them again for our future purchase and will highly recommend them to our friends and family!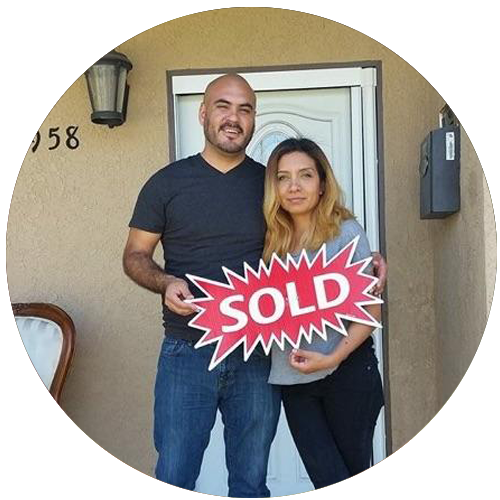 Gabino Rojas
I really enjoyed how they treated me and always answered any questions I had. They also worked with me based on my schedule and made the process seem very easy. I an very happy with the service they provided. I was a pleasure working with them.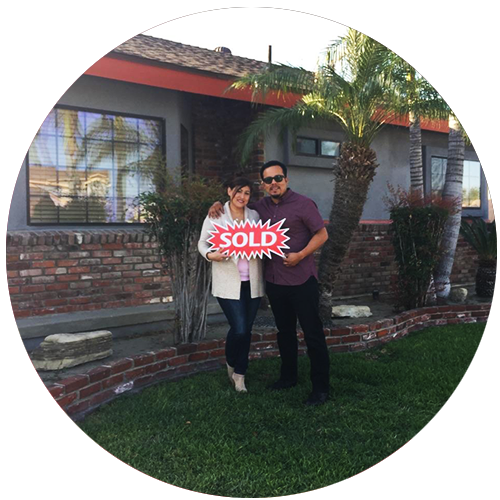 Tomas & Blanca
If I could take my whole experience, feelings and thoughts about how I feel about Maria and Chris team and put it in your brain you'd jump at the opportunity to do business with them.
The MOST IMPORTANT thing for Me and my Wife was Trust. We just simply felt completely taken care of and we had full trust in them. Maria said from the very beginning "If you want me to get you the best results, just let me guide you and take full control of the process". I took that to heart, and when it came down to crunch time she told me the exact things that needed to be done in order to get what I wanted.
So, They helped me sell my house and at the same time buy another all in the same transaction. They made me feel like I was their only customer, they treated me with respect, understanding, and never made me feel pressured, they were always there for me to help me through this ordeal.
Me and my wife are extremely happy with everything they did for us.
Thank you Maria, Chris, Cecilia, Amber and others behind the scene. You guys are the best.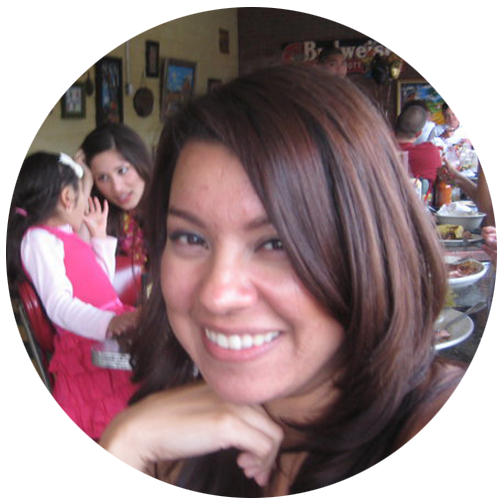 Eileen Martinez
My experience with Chris and Maria was great, from beginning to end. They answered all my questions and concerns quickly and were always available when I needed them. They listened to my needs and wants and made this process as smooth as possible. Buying a home isn't easy and my start to finish was
 awesome! You can tell they love what they do! They have an amazing team and all work well together. I would recommend Mother and Son Real Estate to family and friends…I have already sent two people his way ? Thanks Chris and Maria!!!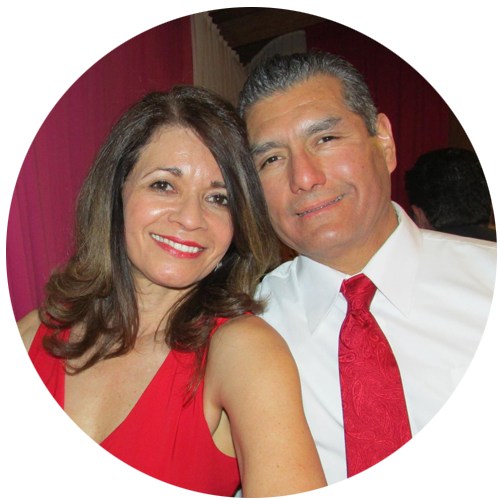 Rudy & Carolyn
If we had to use one word to describe Maria and her team, it would have to be "LOYAL." In one case, the home we were interested in had great curb appeal, so she had many interested buyers, but she remained faithful to us and treated us as if we were her ONLY clients, though we know that was far
 from true. We really appreciated how she fought for us and gave us the VIP treatment from beginning to end. We have shared with our friends and family the great experiences we've had with her, and will continue to do so. Too bad more realtors weren't as "client- faithful" as she's been with us. We LOVE Maria and her team and are very delighted to be in our beautiful new home!!! Thank you for working so hard for us Maria, Chris & Amber – you are THE BEST!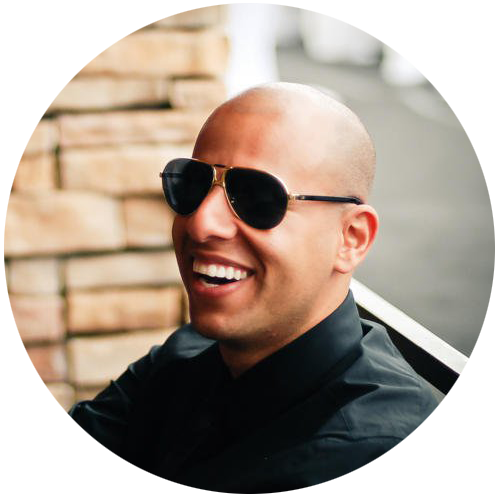 Raul Manzo
The Mother and Son team are an excellent example of what real estate agents should be. They were very attentive to my every need. Whenever I had a question they were always more than willing to sit down with me and explain things in a way that was easy for me to understand. Through every step of my
 home buying experience they were always, and I mean always, there to lend their support and encouragement. I really loved just how honest they were about absolutely everything with me. I feel that that is something that is missing from a lot of real estate agents nowadays. To the "Mother and Son" team it's more than just seeing you as a number and trying to make a sale, they see every client as family and only want what is best for you. I encourage anyone out there who is looking for professional, timely, and friendly agents to highly consider giving the Mother and Son team a call. You will not be disappointed.
Joe & Victoria
Maria and Chris made the sale of my home stress-free and smooth. They handled all dealings with my lender. Just when I felt there was nowhere to turn, along came Maria and Chris! Thank you for all you did! I recommend them to friends all the time.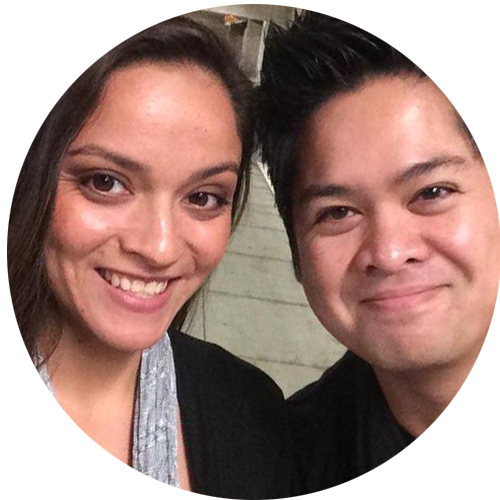 Christina Sanchez
Maria, Chris and the Mother and Son Real Estate team were extremely professional and responsive to every one of my millions of questions I had while purchasing my first home. They helped make the process seamless and I would definitely recommend their services to family, friends and anyone looking
 for a great realtor.