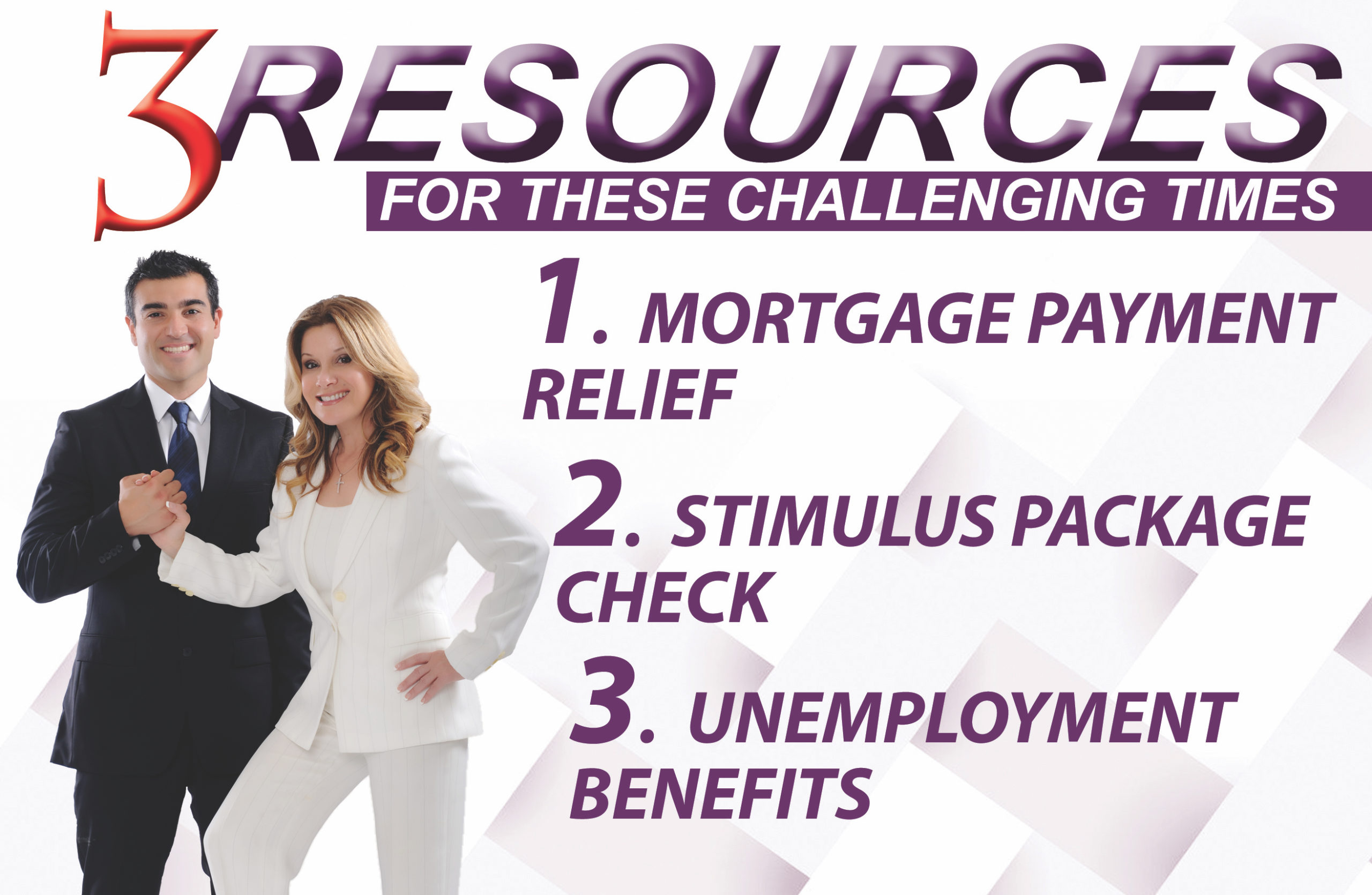 3 RESOURCES TO HELP YOU THROUGH QUARANTINE – MORTGAGE PAYMENT RELEIF & MORE…
There is no doubt that we are in trying times.  Trump announced that the quarantine will continue through April 30th.  We know that will affect many people in Southern California.  Thankfully there is some help for you if you are financially in a tough spot because of this quarantine.   
1.

 

MORTGAGE PAYMENT RELIEF:

 

90-Day Grace Period for Mortgage Payments
Financial institutions will offer, consistent with applicable guidelines, mortgage payment forbearances of up to 90 days to borrowers economically impacted by COVID-19. In addition, those institutions will: 
Provide borrowers a streamlined process to request a forbearance for COVID-19-related reasons, supported with available documentation;

Confirm approval of and terms of forbearance program; and

Provide borrowers the opportunity to request additional relief, as practicable, upon continued showing of hardship due to COVID-19.
No Negative Credit Impacts Resulting from Relief 
Financial institutions will not report derogatory tradelines (e.g., late payments) to credit reporting agencies, consistent with applicable guidelines, for borrowers taking advantage of COVID-19-related relief.
Moratorium on Initiating Foreclosure Sales or Evictions
For at least 60 days, financial institutions will not initiate foreclosure sales or evictions, consistent with applicable guidelines.
Relief from Fees and Charges
For at least 90 days, financial institutions will waive or refund at least the following for customers who have requested assistance:
Mortgage-related late fees; and
Other fees, including early CD withdrawals (subject to applicable federal regulations).
Click here for details on how to apply for relief. Loans held by a financial institution may be serviced by another company.
MORE INFO AND HOW TO APPLY  (https://covid19.ca.gov/get-financial-help/#top)
2.

 

STIMULUS PACKAGE CHECK:

 
 It's all over the news.  There are government checks coming your way some starting at $1,200.  Larger families will get more money.  The question though is, "how do you get your check?"  
HERE'S MORE INFO ON THAT https://www.foxnews.com/politics/stimulus-checks-approved-to-ease-impact-of-coronavirus-restrictions-heres-how-to-access-them
3. UNIMPLOYMENT BENEFITS:
Unfortunately many have lost their jobs or will lose their jobs in the days ahead. Here's where you can apply for unemployment benefits.
MORE INFO HERE https://www.edd.ca.gov/unemployment/filing_a_claim.htm
We know these are trying times, but we are 100% confident that the market will return to it's previous position within a month or 2 once the quarantine is lifted so we urge you to stay in the faith. We're always ready to serve you with any questions you may have. Call us anytime!