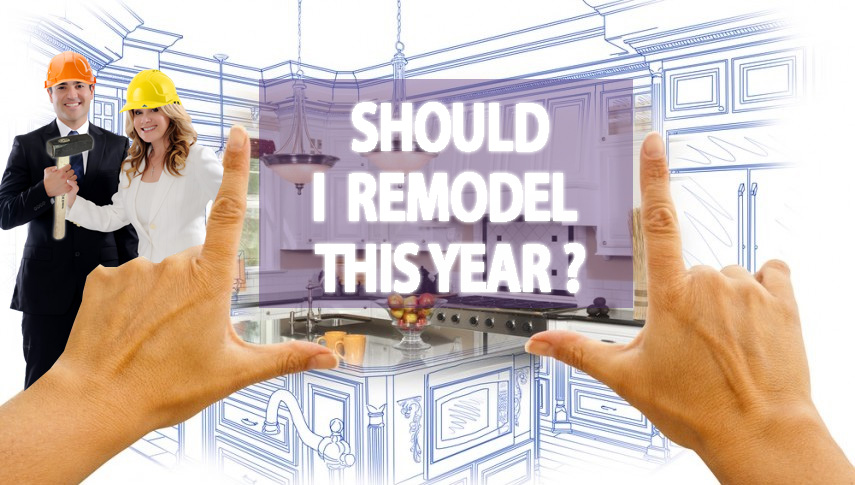 WHAT EVERY SELLER NEEDS TO KNOW ABOUT RENOVATING…
There are a few things you should consider if you're deciding to renovate before selling your home. We can really help you make that decision. In the real estate market we are currently in, renovating may not be a smart move.  Here are three things to keep top of mind if you're trying to decide whether or not you should remodel.
1. The Number of Homes for Sale Is Very Low:
Housing inventory sits far below what is normally considered a balanced market. In fact, according to the National Association of Realtors (NAR), the latest data indicates inventory is hitting an all-time low. Because there's such a limited supply of homes available for sale, you're in a unique position when you sell your house to benefit from multiple offers and a quick process.  Spending money remodeling may not be wise.
2. Buyers May Be Willing To Take on Projects When They Purchase Your House:
Today, many buyers are more willing to take on home improvement projects themselves to get the house they're after, even if it means putting in a little extra work.
3. If you've recently renovated, we will Help You Spotlight the Upgrades You've Made:
No matter what, before you renovate, call us for expert advice on what work needs to be done, if any. A conversation with us is critical to make sure you make the right choices when selling this season.  It's important to spend your time and money wisely when you're getting ready to move. Let's talk so we can help you find out where to target your efforts before you list. Call us today!
 We would love to serve you … Call us, Ask for Maria, (562) 883-1003