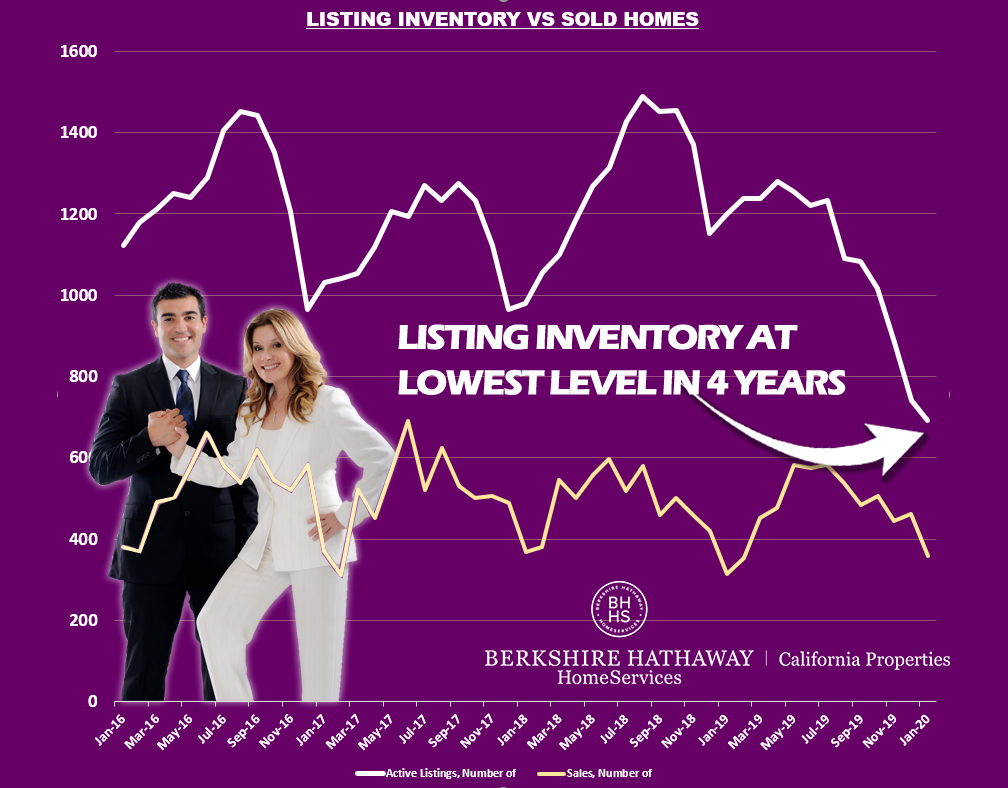 LESS AND LESS HOMES HITTING THE MARKET. WHAT THAT MEANS FOR YOU!
There's NO better time to sell than now!  There is less housing inventory today than in any other time in the last 4 years, creating a high demand for homes.  That, coupled with Interest rates being back at record lows makes this year the perfect time to sell to get the most money for your home!  On average, every month in Downey and surrounding areas, 1190 homes enter the market for sale.  Compare that average to last month.  Only 691 homes entered the market for sale in our local real estate market.  
To put things into perspective and to see this point from a different angle, that's about a drop of 42% from the average number of homes that are hitting the market every month.  In years past we've used this data to analyze the market inventory because this is a great way to gauge the potential direction of the market.  That being said, we've never seen this low of a market inventory before.  To be fair the number of SOLD homes has also declined from the average, however not at the same rate as the amount of Active inventory.  Where we are seeing a drop of 42% from Active homes entering the market, we are only seeing a 28% drop in Sold homes.
We'll see where the year takes us but we would love the opportunity to serve you if you are thinking of making a move this year.   If you are thinking of selling, allow us to make your home stand out, getting you the highest possible price for your most valuable asset!  CALL US TODAY!