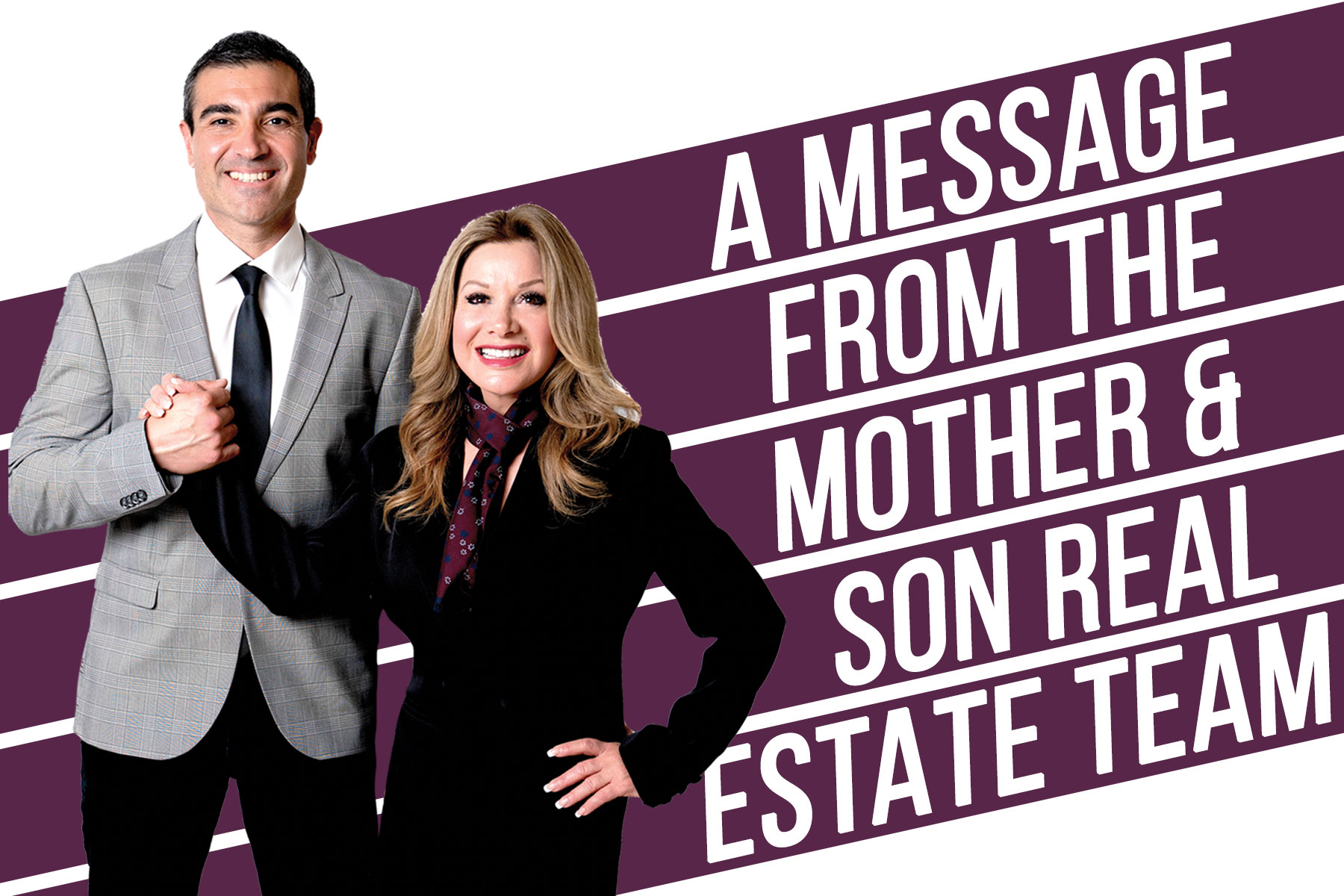 Here we go!  What will 2023 bring to Real Estate?
 A MESSAGE FROM THE MOTHER & SON TEAM.
The start of the year always brings a certain level of questions, reservations, and even excitement from buyers and sellers.   Everyone's wondering, "Is this the right time to buy or should I wait until next year?"  In our professional opinion that is not the question you should be asking. Most buyers should be asking themselves, "With current market conditions, and my household income, can I afford to buy in the particular area that I want to own a home in?"  If the answer is YES, then the next step is to move forward with speaking with a trusted real estate team to schedule showings and negotiate a deal on your behalf.  If the answer is NO, then consider a more affordable location or spend some time looking at your finances and seeing where you can save.
Sellers on the other hand should be asking themselves, "Will what I net after selling my house get me to where I want to be?"  If you're unsure, a real estate professional can help you answer that question.  These are more specific questions that will help every buyer and seller so much more.  We have been working together for over 18 year as a mother and son real estate team.  We have the knowledge, contacts, and connections to answer all of those complex questions that every buyer and seller should be asking.\
That being said,  what are you looking to do this year?  Here's the truth about everything the "EXPERTS" predict.  No matter how many real estate opinions we get from real estate market analysts and big shot industry experts, they will never be able to guarantee an outcome at 100%.  They were wrong about how fast interest rates were going to go up in 2022 and that is something that has definitely affected the market.  Because there are so many economic factors that we can't control, we advise all of our clients to buyer or sell real estate ANYTIME!  As a buyer can you fit the payment into your monthly budget?  Seller's, home values have sky rocketed in the past 4 years, why wouldn't you get the most money for your home now?
LET'S TALK REAL ESTATE!  CALL US TODAY!