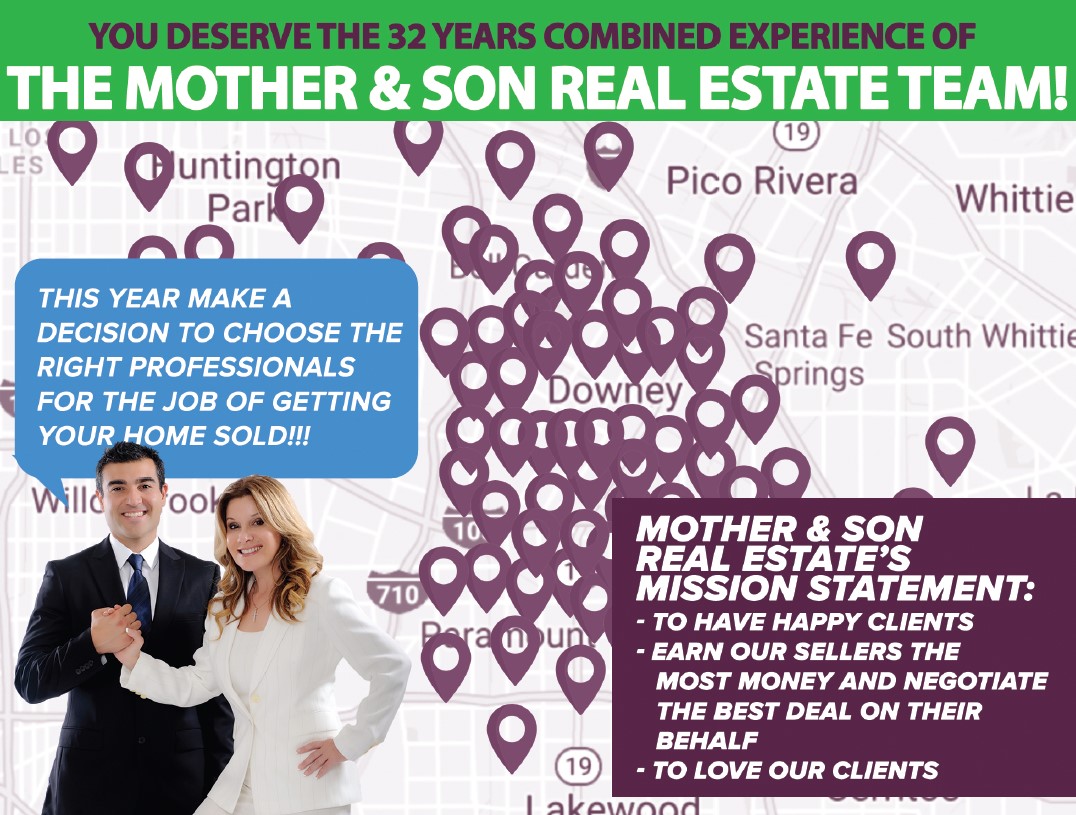 ALWAYS HIRE YOUR LOCAL REAL ESTATE EXPERT!
It's always important to hire the local real estate professionals.  We're getting a couple of new listings in the Bellflower and Downey areas in the next week and one of the things we are finding when speaking to some of the sellers is that they are interviewing agents that work significantly far away from their homes.  Hiring outside agents may be a disadvantage to the seller for many reasons but here are a few we can bring up here.  
1.  Local market knowledge:  Your local realtor knows about the schools, neighborhoods, construction/building code knowledge, and local buyer wants/needs.  Because of that knowledge and experience it is highly more likely that they can sell a buyer on the benefits of your property, ultimately getting a buyer to offer top dollar.  
2.  Buyer Data Base: Chances are that the local real estate professional has a list of already qualified buyers they can immediately go to that would be interested in your home because the agents have met them from other local open houses in the recent past.  An outside agent won't have a data base to immediately work off of.  
3.  Attention You need:  If any agent is from outside the area,  they can't give you and your property the attention it needs.  If the agent can't give you the attention you need than chances are they aren't going to be able to get you top dollar for you home.