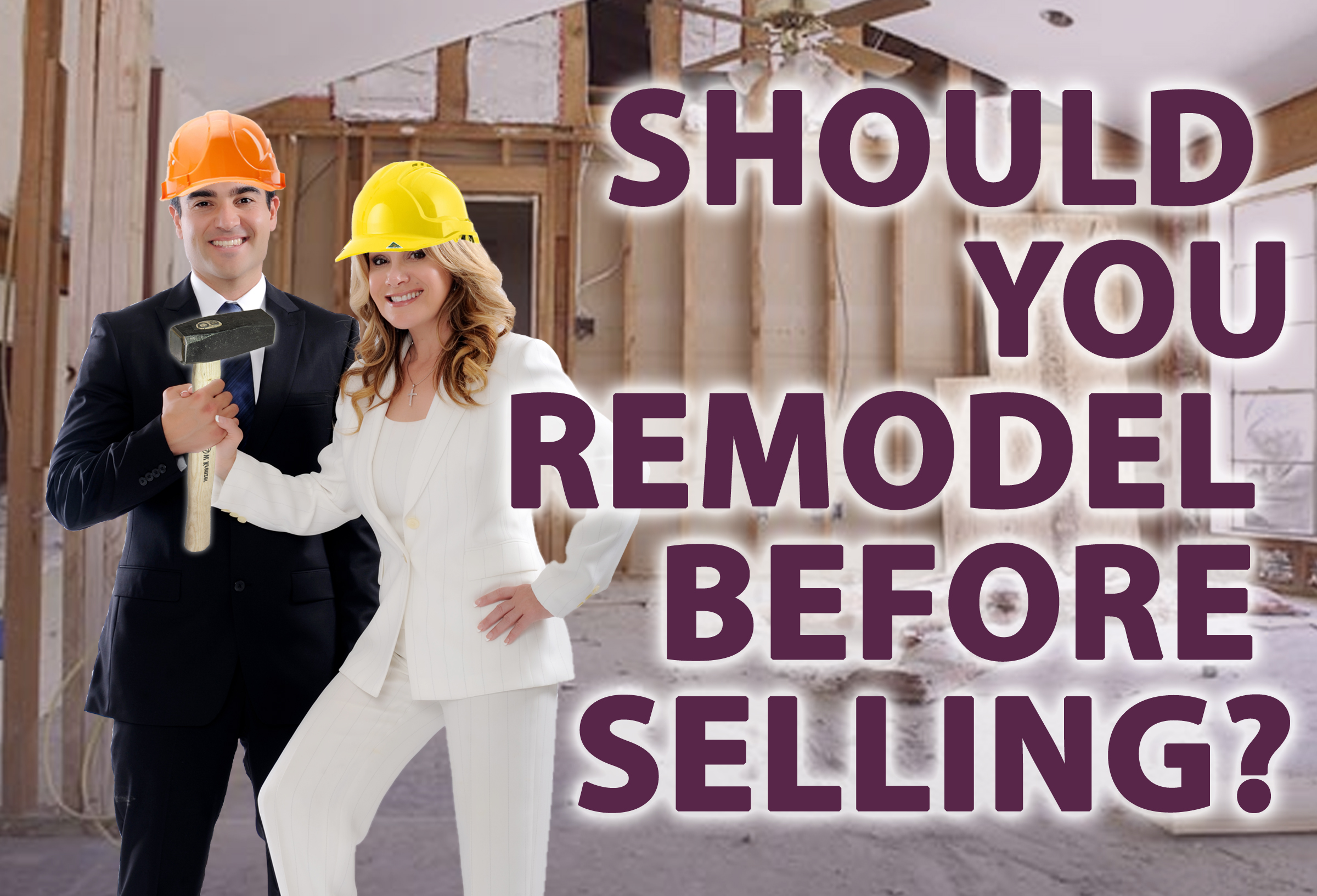 REMODEL BEFORE SELLING?  HAVE YOU ASKED YOURSELF THIS QUESTION?
Because our main focus in real estate is listing and selling homes, we speak to a lot of sellers on a weekly basis and as a result we see homes in various conditions.  So, should you remodel before selling?   You may be in one of these 4 scenarios… 
1. Your home has been recently beautifully remodeled.
2. Your home is clean, and has been remodeled, but is outdated by 10 to 15 years
3. Your home is in its original state, potentially has been rented out for many years so you felt no need to upgrade it in any way.
4. Your home is over 60 years old, is NOT clean, never has been upgraded, and is completely destroyed and let go.
When thinking about selling, you may feel that you need to get your house ready with some remodeling to make it more appealing to buyers. However, with so many buyers competing for available homes right now, renovations may not be as vital as they would be in a more normal market. 
Allow us to serve you with the sale of your home if you're thinking of making a move in 2021. We've helped hundreds of sellers and we can guide you through the sale to get you the most money for your home in its current condition!