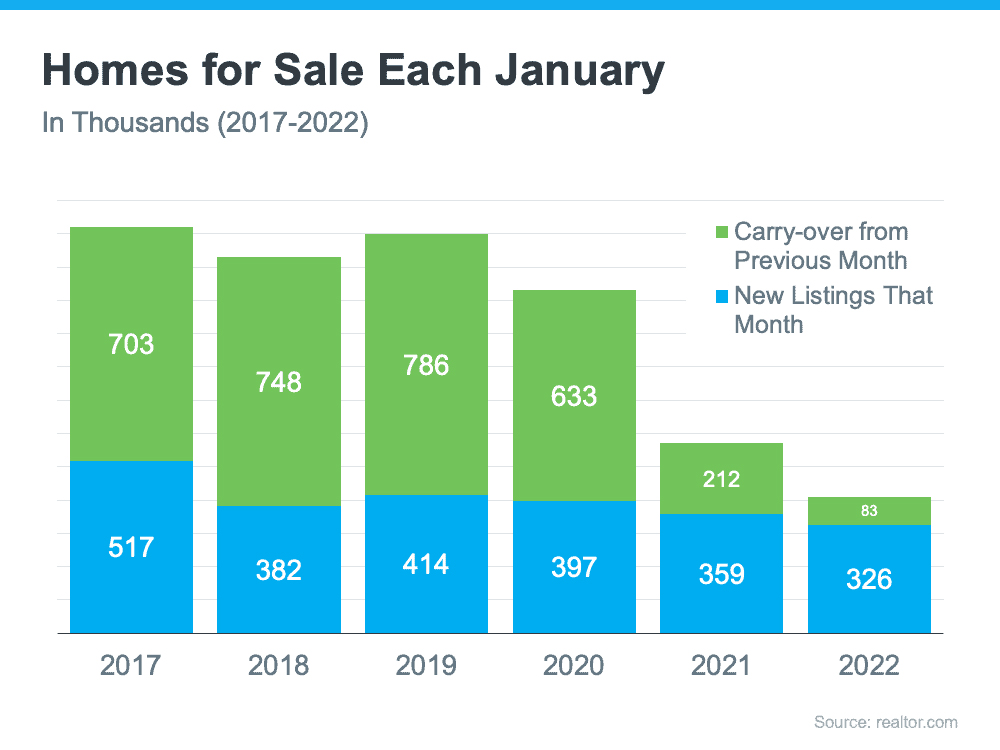 THE NUMBER 1 REASON TO SELL YOUR HOMETHE NUMBER 1 REASON TO SELL YOUR HOUSE TODAY!
Almost every industry is currently struggling with supply chain disruptions. This also applies to the current U.S. housing market, where buyer demand far exceeds housing supply.
Purchaser demand is very strong right now. The National Association of Realtors (NAR) just released their latest Existing Home Sales Report which reveals that sales surged in January. There's one big challenge though…
Inventory Is at an All-Time Low
Because purchaser demand is so high, the market is running out of available homes for sale. The above-mentioned report states that the current months' supply of inventory of homes for sale has fallen to 1.6 months. Seventy nine (79%) of homes were on the market for less then a month!
What Does This Mean for Sellers?
Anyone thinking of putting their home on the market shouldn't wait. A seller will always negotiate the best deal when demand is high and supply is limited. That's exactly the situation in the real estate market today.
Later this year, inventory will increase as many homeowners are waiting to put their homes on the market in the early summer.  Don't wait, 
CALL US TODAY!