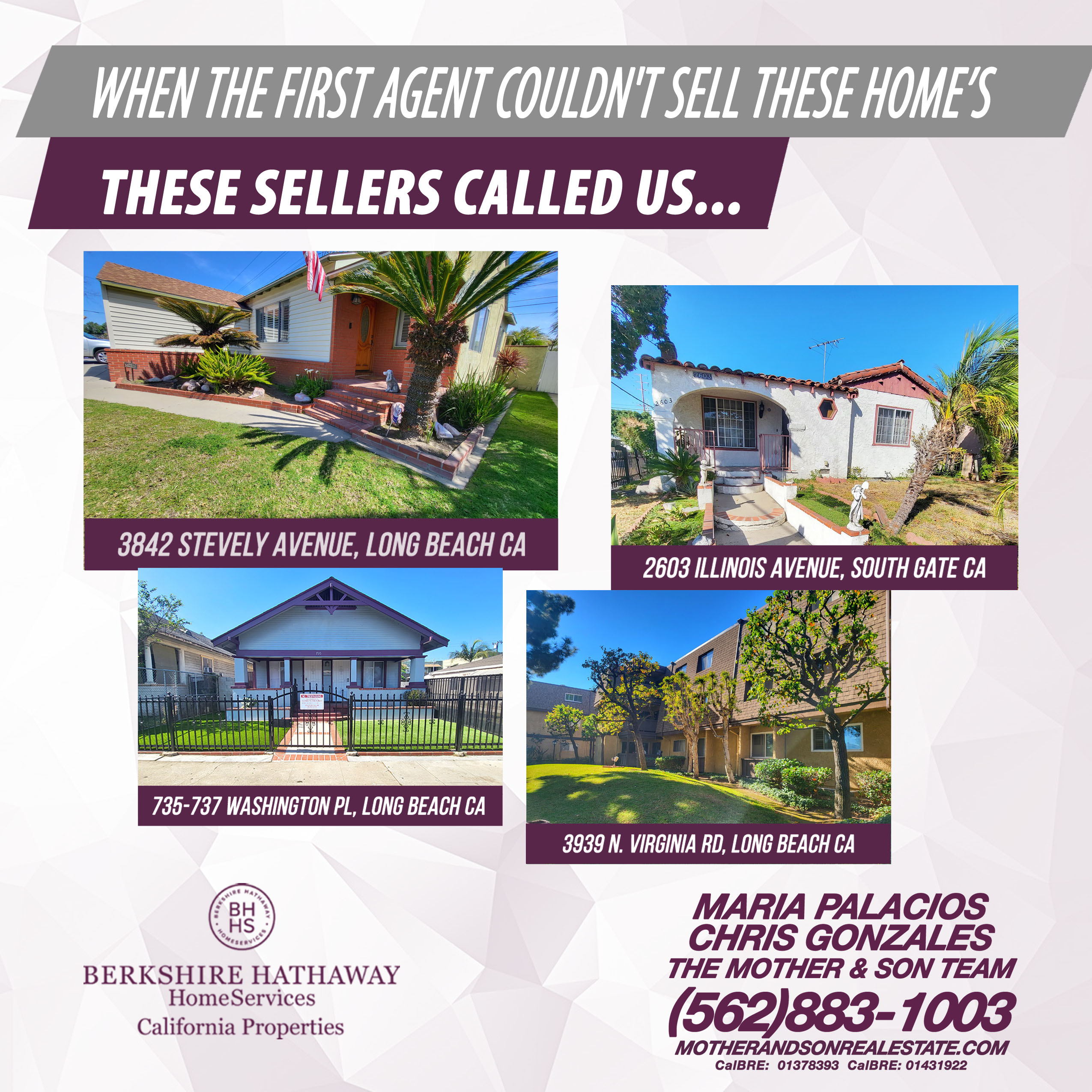 WHEN THE FIRST AGENT COULDN'T SELL THESE HOMES, THESE SELLERS CALLED US..
Choosing the right real estate agent is crucial, especially in a market like we're in today. We specialize in getting the job done, even when others can't. These are just a few of the homes we recently sold where the original listing agent was unsuccessful at obtaining a buyer for the homeowner.
These sellers had been struggling to sell their homes for months with another real estate agent. They had almost given up hope when they reached out to us. We understood the frustration they were feeling, and we were determined to help them sell their home as quickly and as efficiently as possible.
With these sellers, our first step was to assess the situation and figure out why the home hadn't sold yet. We identify key areas where improvements could be made, but first and foremost your real estate professional needs to have the skills and passion to sell and speak for your property. The agent and team you hire need to create excitement around your home. They need to make people dream of owning their homes, and we are fully capable of doing that. Additional items for revision of course are the pricing strategy, and the marketing efforts, however many times we've been able to get more money for our sellers than they would have gotten at the price they had previously listed at.
We ramp up the marketing efforts to reach a wider audience and always include a 3D Virtual tour because having that will give your home more exposure on sites like Zillow and Realtor.com.
Within just a few weeks and in some cases a few days of working with us, our clients had multiple offers on their homes and ultimately sold them for a price they were happy with. They were thrilled with the results and couldn't believe how quickly and efficiently we could get the job done.
What sets us apart is our personalized approach and dedication to our clients. We take the time to really understand our seller's needs and goals, and then work tirelessly to achieve them. We're not satisfied until our clients are satisfied.
So if you're struggling to sell your home or just want to work with a real estate team that truly cares about your success, look no further than The Mother And Son Team. We'll get the job done when others can't.