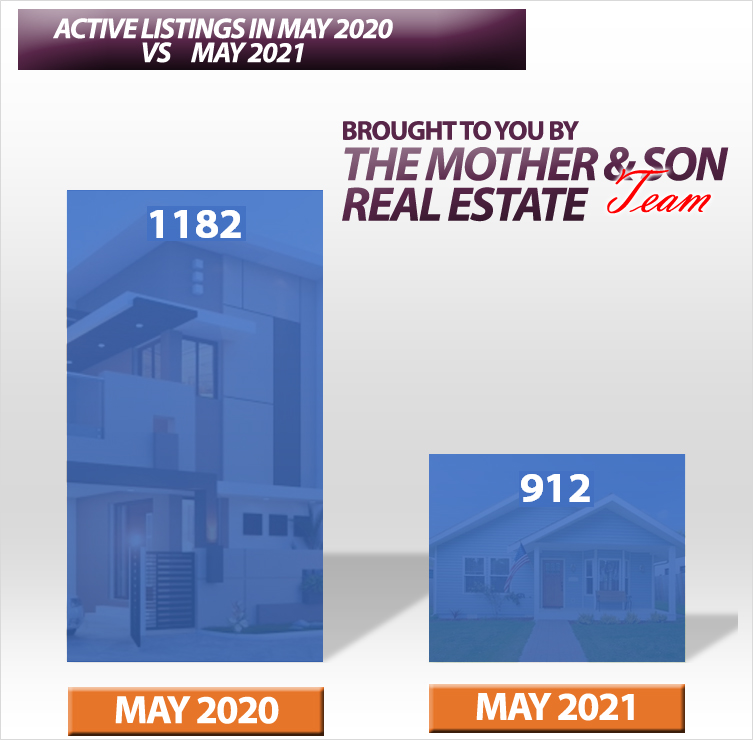 WERE THERE MORE HOMES FOR SALE DURING THE PEAK OF THE PANDEMIC (MAY 2020) OR NOW MAY 2021?: MARKET DATA
What does this tell us about the current real estate market?  Can you believe it?  There were more homes for sale at the peak of the Covid-19 pandemic than there are now!  We speak with buyers every single day ready to pull the trigger on making over asking price offers and even removing appraisal contingencies just to get their foot in the door on a property they're interested in.  Making aggressive offers like that is the new norm if a serious buyer is wanting to purchase a home.  
For us as real estate professionals it's not always easy to deliver that kind of news to buyers but it's the current reality to purchase a home in our local market in SoCal.  The bottom line is buyers have to be aggressive in their offers.  Being aggressive offers for success is the current reality not only is SoCal but all over the United States.  We know quite a few families and clients that have made their new home outside of California and they've experienced the same type of competitive market in the new area they are moving to… It's just that the price points are lower of course.  
We are aggressively seeking out sellers interested in getting top dollar for their homes.  We can help.  Reach out to us if you are thinking of selling.  We can certainly help you!