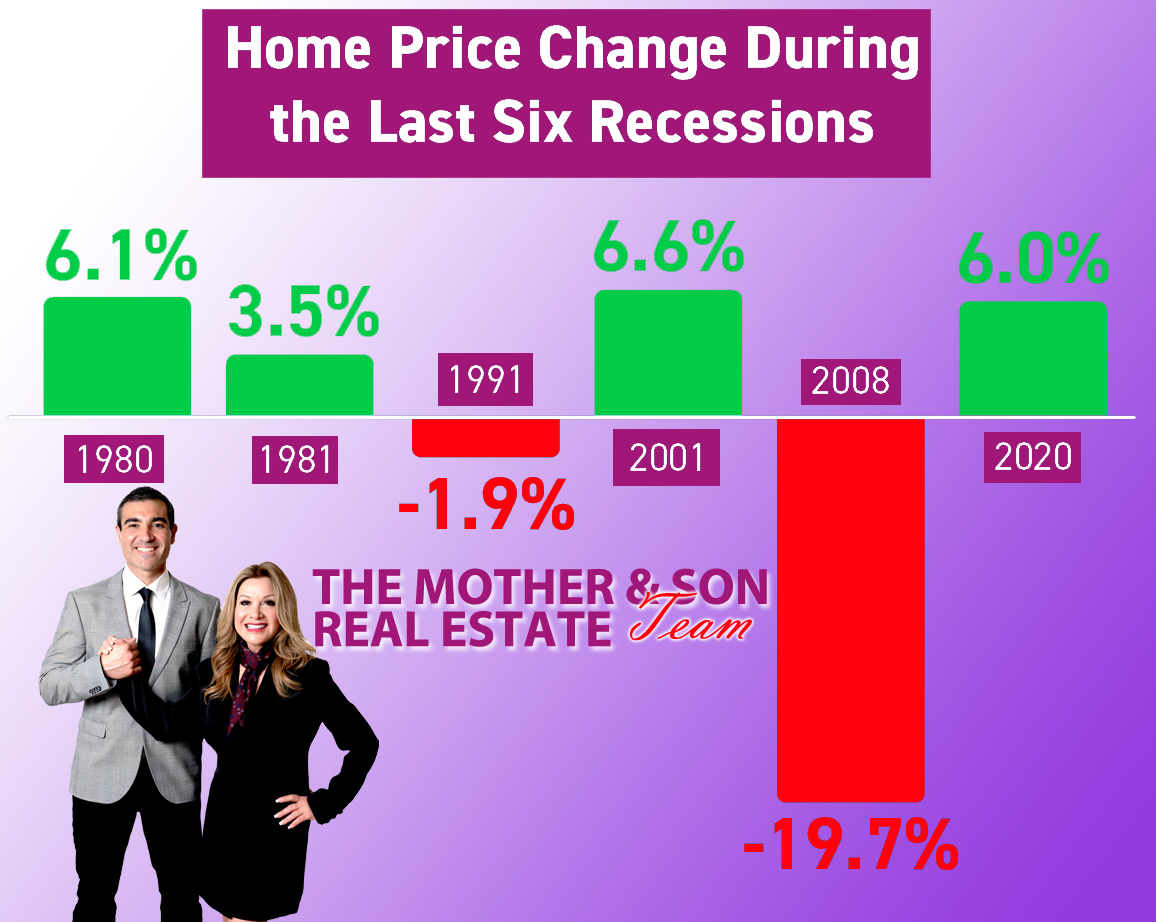 RECESSION LOOMING.🤔: HOW WILL IT AFFECT THE REAL ESTATE MARKET?
Let's talk about it…  The best real estate professionals are the ones that are in the streets daily, the ones that are connecting with buyers and sellers that are considering a move sometime in the next few months.  If you want a real gauge of the market seek out the opinion of real estate professionals that are doing open houses in your local community.  Those are the ones that get the real buyer and seller sentiment.
There's no question that today's economic and political climate is scarry.  Especially when you listen to what the media is telling you.  Our recommendation would be to stop listening to those making the scary headlines and start listening to the local real estate professionals that are working your neighborhood.
The past few weeks we've been conducting open houses in and around the Downey area and we've learned a lot about how buyers and sellers are seeing the market.  For starters, there are still tons of buyers out there looking to get into a home.  We've bad record numbers step in to view our listings and at times the amount of traffic we are getting has been overwhelming.   That tells us that people need a home to buy!  If we were conductinging an open house and only 1 or 2 buyers show up in a 4 hour open house showing window, we would conclude that the market is heading for a nose dive, but is furthest from the case.  Hundreds of ilies are showing up…
Here's the challenge though.  Interest rates as you know have jumped up significantly.   That does knock out a number of buyers who would've qualified for the house 3 months ago but don't any longer.  The question is, are higher interest rates going to knock out all buyers, and the answer to that is NO!  There are so many buyers out there that, believe it or not have money that most homes that are priced appropriately to sell, will sell.  Our conclusion is that most homes will sell, they'll just take a little longer to sell that they have been in the last 2 years.
We're so used to homes selling in 1 weekend that everyone freaks out when a home takes 30 days to sell.  The fact is, a home that sells in 30 to 60 days brings us back to a normal, balanced market.
So don't listen to the headlines.  Even if we head into a recession, which seems to be imminent unfortunately, that doesn't necessarily indicate that the real estate market will plumet.  See the graph above.  In the last 6 recessions, home values only tool a major dive in 2008, and to be honest that was a fluke being that the main reason for that were the faulty loans with low quality control standards.  As you can see home values still increased during recessions periods.
Call us and let us know how we can serve you this year!