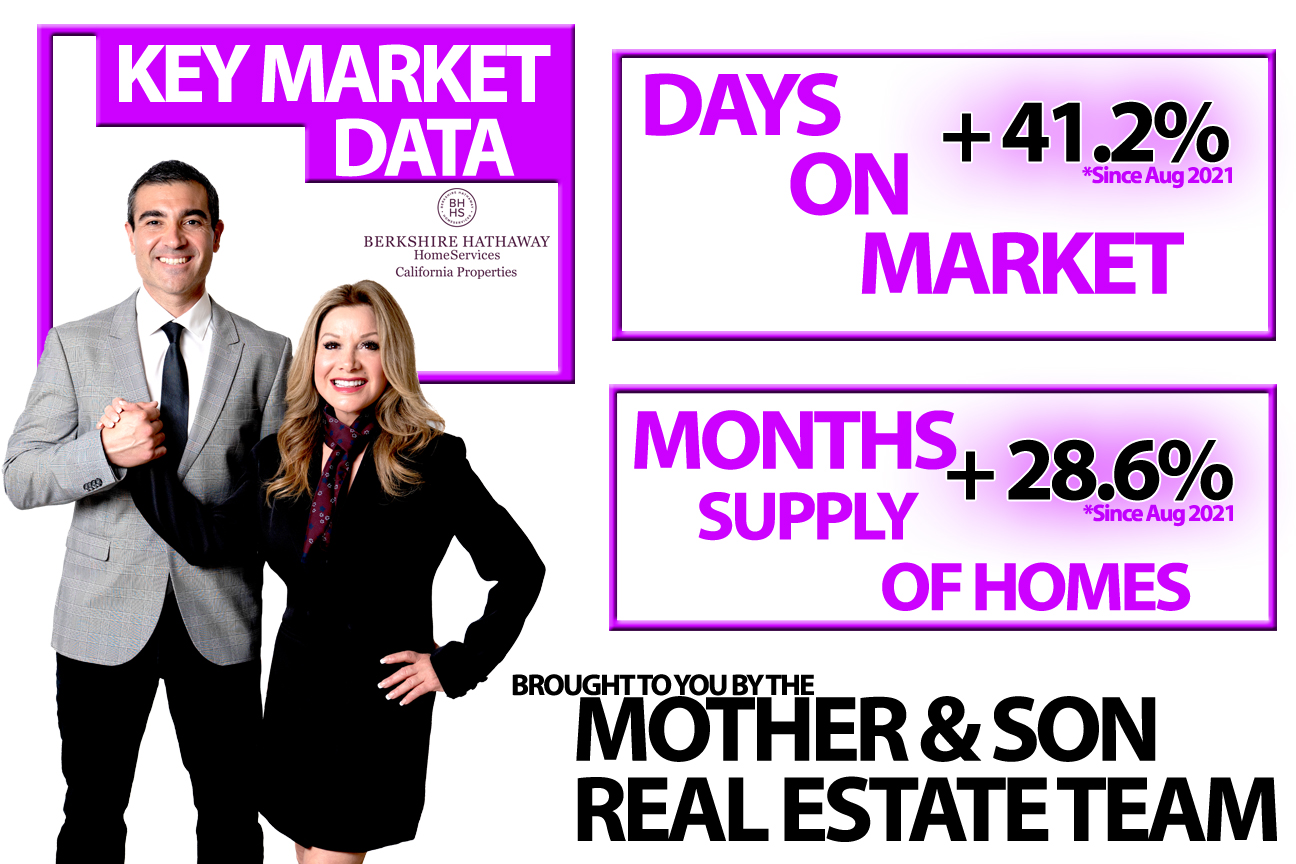 THE REAL ESTATE MARKET HAS TAKEN ITS FOOT OFF THE ACCELERATOR
Last month we posted a video going over days on market and listing inventory.  Based on the activity we've experience on our own listings and based off the buyer sentiment we were receiving from all the people we connected with at our open houses, we predicted that in the following month we would see an increase in "Days on Market," and sure enough, that's exactly what happened in the month of August.  Buyers weren't pulling the trigger on purchasing a home as quickly as they were for the past couple of years.
We all remember the time when homes were flying off the shelves within a day or two of hitting the market.  Now the market has shifted, but not in a drastic way.  We like to think of the last few months as a shock factor for buyers and sellers.  Interest rates sky rocketed out of nowhere.  We all knew that interest rates were going to go up.  There was nowhere else for them to go but up. We just didn't think that they were going to go up as quickly as they did and because they shot up so quickly, buyers and sellers alike we paralyzed from the shock of their new proposed payments on the same priced home they were looking at just one month prior.
This shock, we believe will be short lived though.   Buyers are coming to their senses that they have to deal with the new interest rates.  Sellers still have the overall upper hand, however we are in a time where sellers are going to have to allow their homes to be slightly more negotiable if they want to get them sold .  Gone are the days where you needed to offer $50,000 more than asking price on a home just to get your foot in the door.   We are certainly in an interesting time.  We'll see what the last quarter of the year has to offer.